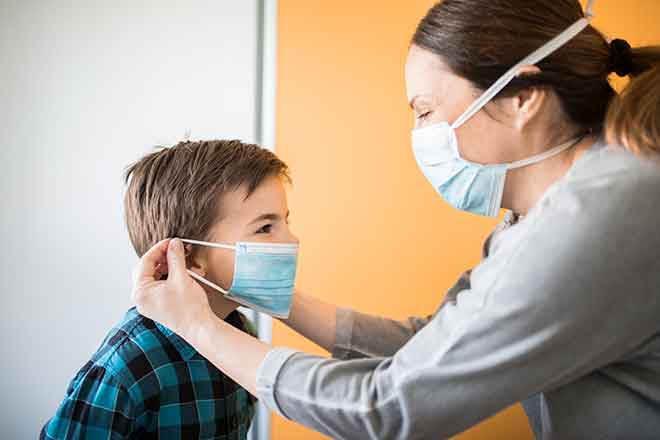 Published
Sunday, September 25, 2022
(The Center Square) - Oklahoma's high court has allowed mask mandates in schools but the state's Department of Education says no districts have yet to make the change.
Two parents and two doctors with children in the Oklahoma School System sued the state over a bill passed by Oklahoma lawmakers that required an emergency order from the governor before school boards could require masks. The Oklahoma State Medical Association was also a plaintiff in the suit originally filed in 2021.
The plaintiffs claimed the bill was unconstitutional and "were a violation of Oklahoma children's right to a free education in a safe environment guaranteed by the Oklahoma Constitution. The court agreed.
"At the heart of the legislation in this matter is local control usurped or impeded by requiring the governor to declare or not declare a state of emergency," the court said in its ruling. "The statutes remove the school board's authority to act independently and exercise the authority granted to the school board and it grants that authority to the Governor -- who has neither constitutional nor statutory authority over the operation of schools."
The ruling comes as COVID-19 transmission rates are varying from county to county, which some considered to be high transmission areas. The latest statistics from the Centers for Disease Control and Prevention show that 62.7 percent of Oklahoma residents are fully vaccinated.
No school districts have indicated they would begin mask mandates as of Thursday, according to Rob Crissinger, executive director of communications for the Oklahoma State Department of Education.
The ruling came a day before a federal judge in Louisiana struck down President Joe Biden's mask and vaccine mandate for Head Start child care centers. Oklahoma was one of two dozen states that sued the federal government over the mandate. The federal government has not indicated if it will appeal.