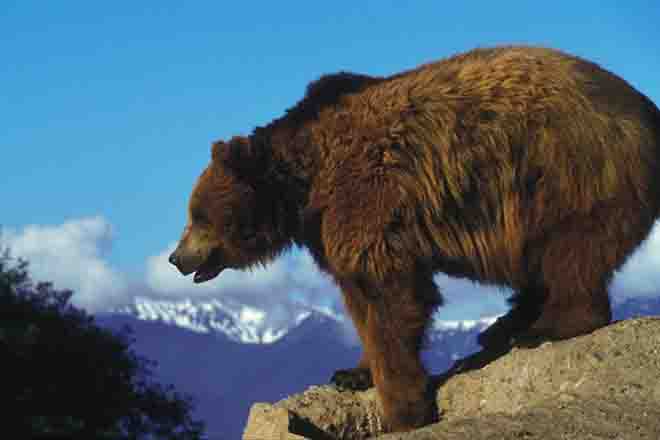 Published
Friday, June 17, 2022
A measure in Congress which would fund local efforts to protect animal and plant species before they become endangered has passed the U.S. House and moved on to the Senate.
The Recovering America's Wildlife Act would dedicate $1.4 billion to the work of states and tribes, to prevent vulnerable species from declining.
Montana would receive $27 million a year to conserve nearly 130 species identified as being at risk, including bull trout and sharp-tailed grouse.
Alec Underwood, senior policy and development director for the Montana Wildlife Federation, explained the benefits of the legislation.
"There's a reason that every major hunting and fishing group in the country is backing this bill, and it's because hunters and anglers, and outdoor recreationists, for that matter, want to see our at-risk species recovered," Underwood asserted. "And ultimately, restoring their habitat will, of course, benefit the species that we like to hunt and fish."
Montana's outdoor industry provides more than $2 billion to the economy each year. Sen. Jon Tester, D-Mont., has been a leading voice on the measure, but its critics have called it flawed because it would create a spending program without a dedicated revenue source.
Collin O'Mara, president and CEO of the National Wildlife Federation, which supports the bill, said his organization has been speaking with members of the House and Senate to identify additional revenue sources. He also noted proactive measures to protect wildlife save money.
"If a species declines to the point where they need listing protections under the Endangered Species Act, it can be very expensive to try to recover the species at that point," O'Mara explained. "And it's a little like health care, right? It's a lot more expensive to wind up in the emergency room than it is to do your annual checkup to make sure that everything's working well."
O'Mara believes it is the most significant conservation legislation in 50 years.
"Right now, the one-third of all species that are at heightened risk of extinction, the 12,000 species of greatest conservation need -- desperately need -- action, and inaction is the greatest ally of extinction," O'Mara contended. "This bill is a solution that's of the magnitude of the crisis."
The bill passed in the House with bipartisan support. The Senate version already has 35 co-sponsors, nearly half of whom are Republicans.