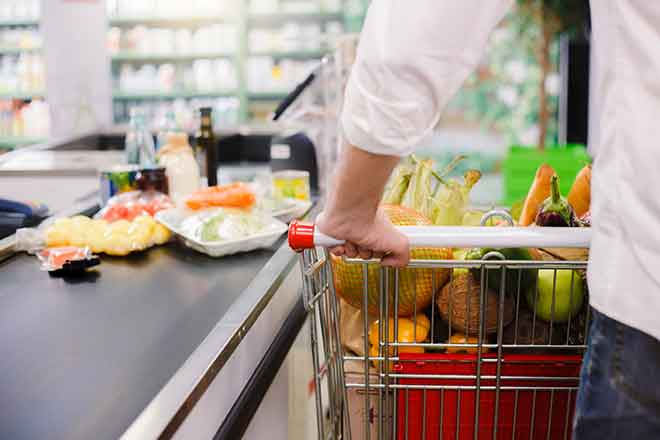 Published
Friday, February 11, 2022
(The Center Square) - A bill that gradually would reduce Oklahoma sales tax on groceries is on its way to the House Appropriations and Budget Committee.
Rep. Emily Virgin, D-Norman, is sponsoring the bill, which would reduce the 4.5% state sales tax on groceries by 1.5 percentage points each year until it is completely eliminated July 1, 2024.
The House Appropriations and Budget Subcommittee on Finance unanimously recommended approval Wednesday at its meeting.
The impact on the state budget would be $95.7 billion in fiscal year 2022 $203.1 billion in fiscal year 2024 and $325 billion in fiscal year 2025, according to the bill's fiscal impact report.
The bill would not affect city and county taxes, Virgin said.
"As state lawmakers, we are only interested in ending the state's 4.5 percent tax on groceries," Virgin said. "I strongly believe that cities and counties should have the autonomy to set their own tax rate just as I believe they should have the autonomy to raise the minimum wage."
The idea has bipartisan support, and Virgin's bill is one of three moving through the Legislature. Rep. Sean Roberts, R-Hominy, is proposing a bill that would eliminate the entire 4.5% sales tax on groceries as of July 1. Sen. Greg Treat, R-Oklahoma City, has a bill that would do the same but would not be effective until Nov. 1.
"I think by doing it a percent and a half at a time, it would allow us to have a better estimate as to what the full impact is going to be in three years," Virgin said when asked why she chose to phase in the sales tax reduction in her bill.
Gov. Kevin Stitt said in his state of the state address he supported the elimination of the grocery sales tax.
"Cutting taxes based on how our economy grows ensures we'll always have money to pay for core services like education and roads and bridges," Stitt said during his address earlier this week. "As our economy grows, Oklahomans share in our success by keeping more of their hard-earned money."
Oklahoma is one of 13 states that has a sales tax on food, Stitt said.