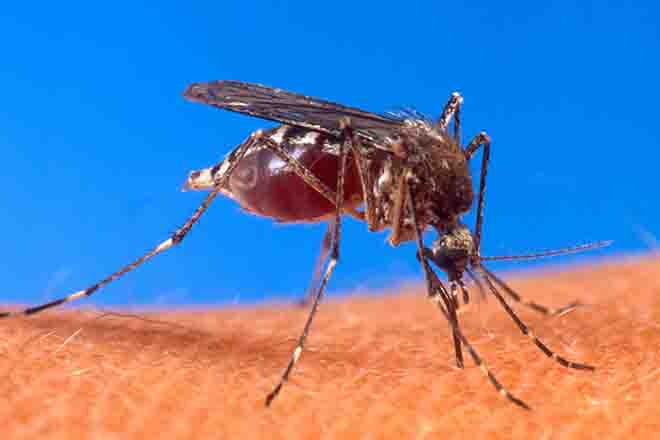 Published
Saturday, September 10, 2022
Boulder County Public Health (BCPH) is asking residents to take precautions to protect themselves from West Nile virus (WNV) as cases increase across the county and in surrounding areas.
Ten Boulder County residents have been hospitalized due to WNV since August 1, 2022.
"Boulder County had a total of ten hospitalized WNV cases in 2021. The increased number of cases, surveillance and testing all indicate that the county may surpass last year totals in 2022," said Sandra Sonoda, Communicable Disease nurse at Boulder County Public Health. "Everyone should learn more about their risk and take proactive steps to keep their friends and families healthy."
BCPH urges residents to follow the four Ds:
Use insect repellant that contains at least 10 percent DEET or another CDC-approved repellent. If outside during the evening, nighttime, and dawn hours, consider using an insect repellant containing 10 percent to 30 percent DEET.
DRESS in long sleeves and pants.
Avoid the outdoors from DUSK until DAWN.
DRAIN standing water outside your home.
West Nile virus is transmitted to humans from the bite of an infected mosquito. Everyone is at risk of infection and severe illness, especially people over 50 or with a weakened immune system.
Symptoms of WNV typically appear 3-14 days after being bitten by an infected mosquito and most often include fever, extreme fatigue, headache and body aches. Skin rashes and swollen lymph nodes can also occur.
Although most cases are mild and do not require medical care, a small number of infections can seriously affect the nervous system, resulting in encephalitis (inflammation of the brain) or meningitis (inflammation of the brain's lining), loss of vision, paralysis, coma, tremors, seizures and death. Anyone who has severe symptoms or starts to develop worsening symptoms should consult with their health care provider.
There is no treatment, cure, or human vaccination for the virus. However, health care providers can treat symptoms to help patients feel better and possibly recover more quickly.
In Colorado, most West Nile virus cases are diagnosed in August and September, but cases can be identified as early as May and as late as December. Generally, the mosquito season extends from late April until mid-October, with the end usually signaled by the first freeze in the fall.
The Colorado Department of Public Health and Environment provides up-to-date data about WNV at www.colorado.gov/pacific/cdphe/west-nile-virus-data.