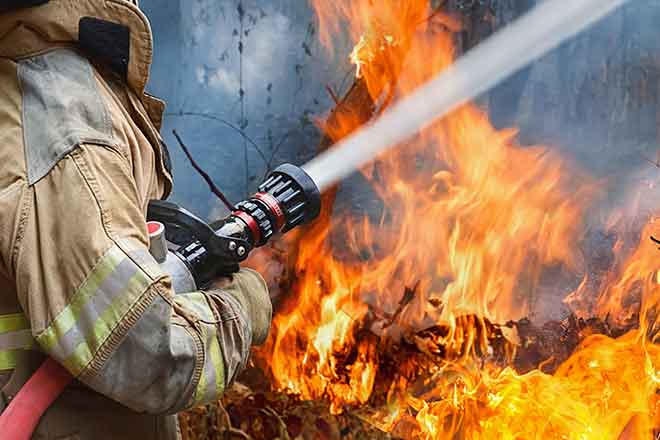 Published
Monday, January 3, 2022
(Colorado News Connection) Just three people remain missing after Colorado's most costly wildfire on record destroyed nearly a thousand homes and businesses in Louisville and Superior.
After the first significant snowfall in the Denver Metro area this winter finally helped snuff out the Marshall Fire, Colorado Governor Jared Polis reported Sunday that federal and state officials are ramping up recovery efforts.
"To the families who have lost everything they have," said Polis, "we are setting up everything that we can to help you get through what is likely to be one of - if not the - most difficult periods of your lives."
President Joe Biden approved a disaster order on Saturday, and Federal Emergency Management Agency Chief Deanne Criswell, along with some 100 staff, are now on the ground in Colorado.
People needing assistance are encouraged to visit the website 'disasterassistance.gov,' and people with disabilities can call or text the Disability and Disaster Hotline at 800-626-4959.
Joe Boven rushed to his family's home in Louisville Thursday. But by the time he could make it past road closures and barricades, the house - which he said held generations of heirlooms - had already burned to the ground.
"Hundreds of years of history just went up in flames," said Boven. "So, it's pretty devastating. But even though all of that history is gone, it's great that we are able to still have the people. It's great they're all alive, so that we can continue to create history in the future."
The cause of the fire remains unknown. But climate scientists at the state's top universities cite the warmest and driest period from June to December on record as a major contributor.
Boven said his family will find a new place to live, but he wants leaders to move faster to rein in climate pollution.
"Having watched so many people lose their homes," said Boven, "and knowing that so many people don't have a place to go now, I think it's crucial that we really see our planet and you know, this natural environment as our home, as a whole. Because there isn't anywhere else that we can go."