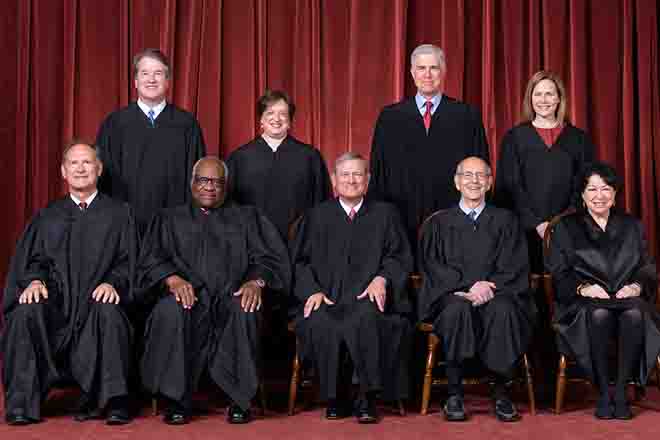 Published
Thursday, June 23, 2022
(Washington News Service) The U.S. Supreme Court is expected to announce its decision on a case, which could upend abortion access across the country. The topic is a source of fiery debate, and one reason could be because of our anxiety about death.
At a webinar hosted by the Seattle-based Ernest Becker Foundation, panelists discussed the link between the anthropologist's work on terror-management theory and the issue of abortion.
Dr. Emily Courtney, social psychologist at the University of South Florida, said people manage their anxiety about death by constructing worldviews, such as religions, ideologies and political orientations. But it also makes people defensive when their worldview is challenged, making topics such as abortion more divisive.
"The fact that we deal with the death anxiety by putting more of our own kind of personal stake in the ideologies that we've adopted as human beings," Courtney explained. "When those things are threatened, we take a step back and things get a little bit more intense when we do confront those issues."
A leaked Supreme Court opinion on the Mississippi abortion case showed justices could be preparing to overturn the 1973 Roe v. Wade case, which legalized abortion.
Regardless of the ruling, the option will remain legal in Washington state.
Courtney pointed out death is a large part of terror-management theory, but there are other components to our fear of death, including existential threats to our identity and autonomy. Courtney noted threats can present themselves when someone is not able to make the choice to get an abortion.
"So by limiting those choices, you're presenting more of an existential threat to specific groups of people," Courtney emphasized. "Women, people who may be marginalized in society, people who may be in different socio-economic tiers who could simply not support children."
Dr. Lindsey Harvell-Bowman, associate professor at James Madison University and director of the Terror Management Lab, explored more hopeful messages of empathy and trying to neutralize the terror-management defense which can come up on issues such as abortion.
She recommended humanizing people on the other side of this issue from you, and using communication as a way to get there.
"We're all humans," Harvell-Bowman stated. "We all end the same way, and so really in order to enact change we have to engage in meaningful conversations with each other without completely ruining the other side."