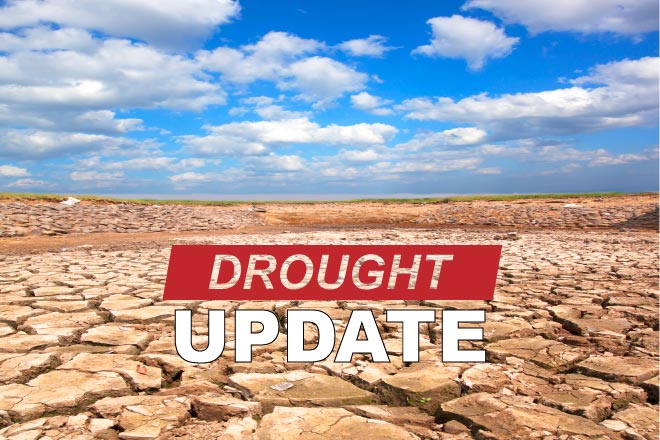 Published
Tuesday, May 28, 2019
Thanks to winter storms that continued into this week, drought an abnormally-dry conditions have retreated from Colorado. A wet spring has also seen most of the continental United States shift to drought-free conditions as well.
With the latest report from the National Drought Mitigation Center, Colorado is free from drought, and has just 0.01 percent of the state in abnormally dry conditions.
At the start of the calendar year, two-thirds of the state was experiencing some level of drought, and only 18 percent was drought-free. Exceptional drought - the worst category - covered 11 percent of the state, while an additional 16 percent was under exceptional conditions. At its peak in late 2018, nearly half of the state was in the two worst categories.
The last time Colorado was nearly completely free from drought and abnormal dryness was nearly 10 years ago in late July and early August 2009. At that time, just 0.28 percent of the state was abnormally dry. Ninety-eight percent of the state was drought free in mid-August 2015.
Across the continental U.S., drought-free conditions also prevail. Seven states have pockets of moderate drought, and 21 states have areas that are abnormally dry. Overall, 91 percent of the lower 48 states are free from drought.
Most of Alaska is drought-free, however the southeast portion of the state has areas in moderate, severe and extreme drought.
Much of Hawaii is abnormally dry or in moderate drought, with two areas of severe drought. Central Puerto Rico is also experiencing moderate drought.
Severe drought was eliminated in New Mexico this week, marking the first time in the history of the United States Drought Monitor that the continental U.S. had been free from severe, extreme, and exceptional drought. At the same time extreme drought made its first-ever appearance in Alaska.