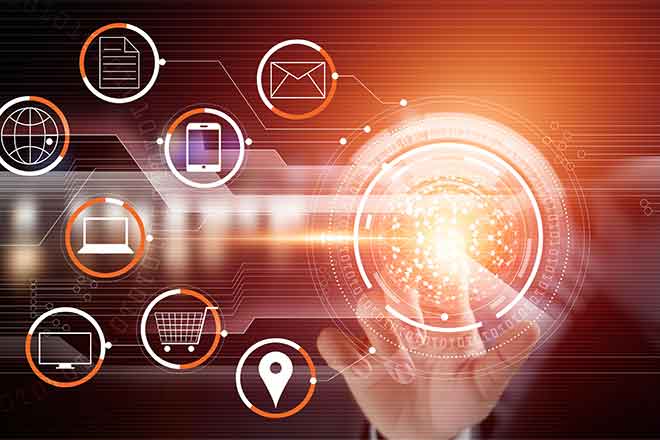 Published
Friday, October 30, 2020
(The Center Square) - Colorado Governor Jared Polis' administration on Friday released its report on expanding Colorado's rural broadband infrastructure, which made recommendations to improve "digital equity" across the state.
"All Coloradans should have access to the information and services only broadband networks can provide. Access to broadband can help communities access markets across the country and around the globe, help hardworking people receive quality health care, and expand educational opportunities for students," Polis said. "That is why I called upon the state Broadband Office to partner with agencies and identify what is needed to ensure access to universal broadband so every Colorado community can thrive."
Polis referred to an earlier executive order he issued forming a working group within the Colorado Broadband Office (CBO), which compiled the report that identified recommendations for improving broadband access and infrastructure.
"Consider designating broadband as a utility within the state and managed as a regulated service," one or the report's recommendations said.
The governor also issued an executive order Friday that established a Broadband Advisory Board to operate within the context of the Office of Information Technology (OIT) to coordinate for future broadband development. The advisory board will feature the executive directors or agency heads from OIT, the Office of Economic Development and International Trade, the Department of Local Affairs, the Departments of Regulatory Affairs and Transportation, and others.
The report comes after the state was awarded another grant from the U.S. Department of Agriculture to boost rural broadband access in northwestern Colorado.
The USDA sent a $6 million grant to the Yampa Valley Electric Association through the department's ReConnect to boost access to "reliable and affordable" broadband. Some 553 people, 27 farms, 27 businesses, and three post offices are expected to benefit from the grant, across Moffat, Rio Blanco, Routt, Grand, and Eagle counties.
U.S. Sens. Cory Gardner, R-Colo., and Michael Bennet, D-Colo., issued statements touting the grant.
"The people that live in Northwest Colorado are some of the toughest and most resilient people I know and they deserve the same access to high-speed broadband as other regions of the state. I will continue working to ensure all of Colorado is connected," Gardner said in a statement.
"This grant is a testament to Yampa Valley Electric Association's terrific work for Northwest Colorado, and I was glad to support their application and to increase funding for USDA's ReConnect program as a member of the Senate Agriculture Committee," Sen. Bennet said.
Earlier this month, USDA sent a $6.3 million grant to a telecommunications company to connect broadband in Dolores, San Miguel, and Montezuma counties, located in the southwestern part of the state.