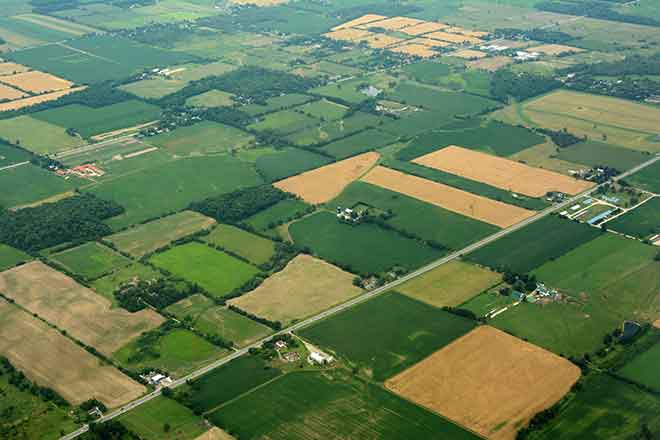 Published
Monday, April 2, 2018
Spring fieldwork was well underway last week across the state, according to the Mountain Region Field Office of the National Agricultural Statistics Service, USDA.
Isolated moisture was received in areas, but not enough to provide any real relief from drought conditions. Producers statewide were noted to be fertilizing and spraying for weeds where conditions allowed.
Reporters in northwestern counties noted snowpack remained low in areas, which is concerning for summer water supplies. A reporter noted that snow cover over rangeland was receding earlier than producers preferred. In northeastern counties, needed moisture was received in areas, reportedly delaying fieldwork. Localities that did not receive moisture or had less were noted to remain dry and in need of precipitation. Reporters in east central and southeastern counties noted last week was mostly dry, although some areas received isolated showers.
Prolonged drought conditions continued to degrade dryland crop and pasture conditions. Coupled with high winds, fire danger was elevated, and some tilled ground was noted to blow.
In southwestern counties, producers started to cull livestock due to continued poor range condition and expected shortage of water availability. High winds erased any benefit from received moisture.
In the San Luis Valley, welcome wet snow earlier in the week prevented producers from getting in the field, but preparation for small grains planting continued later in the week.
As of March 29, 2018, snowpack in Colorado was 72 percent measured as percent of median snowfall. The Southwest and San Luis Valley were 53 and 54 percent, respectively.
Stored feed supplies were rated two percent very short, 21 percent short, 73 percent adequate, and four percent surplus. Sheep death loss was 41 percent average and 59 percent light. Cattle death loss was 74 percent average and 26 percent light.
CROP AND LIVESTOCK PROGRESS

Commodity

Current week

Previous week

Previous year

5-year average

(percent)

(percent)

(percent)

(percent)

Barley

Planted ..............................................................

3

1

8

10

Onions

Planted ..............................................................

1

--

8

14

Potatoes outside San Luis Valley

Planted ..............................................................

1

--

NA

NA

Spring wheat

Planted ..............................................................

8

1

9

8

Winter wheat

Pastured .............................................................

7

9

13

9

Jointed ...............................................................

1

--

2

2

Sugarbeets

Planted ..............................................................

4

--

4

5

Cattle and calves

Cows calved ......................................................

57

39

59

63

Sheep and lambs

Ewes lambed .....................................................

61

37

38

47

NA - not available

(--) - zero

DAYS SUITABLE FOR FIELDWORK AND SOIL MOISTURE CONDITION

Current week

Previous week

Previous year

5-year average

Days suitable for fieldwork ....................................

5.7

6.3

3.6

5.1

Topsoil moisture

(percent)

(percent)

(percent)

(percent)

Very short .........................................................

25

24

5

13

Short .................................................................

37

39

19

28

Adequate ...........................................................

37

37

72

57

Surplus ..............................................................

1

--

4

2

Subsoil moisture

Very short .........................................................

21

14

8

20

Short .................................................................

24

29

29

31

Adequate ...........................................................

54

57

62

48

Surplus ..............................................................

1

--

1

1

NA - not available

(--) - zero

CROP, LIVESTOCK, PASTURE AND RANGE CONDITION

Commodity

Current week

Previous week

Previous year

5-year average

(percent)

(percent)

(percent)

(percent)

Pasture and range

Very poor ..........................................................

20

15

2

17

Poor ...................................................................

20

16

27

26

Fair ....................................................................

34

37

32

30

Good .................................................................

24

30

35

25

Excellent ...........................................................

2

2

4

2

Winter wheat

Very poor ..........................................................

5

5

5

10

Poor ...................................................................

17

16

21

17

Fair ....................................................................

39

40

35

34

Good .................................................................

31

31

32

34

Excellent ...........................................................

8

8

7

5

Livestock

Very poor ..........................................................

--

--

--

--

Poor ...................................................................

1

1

3

3

Fair ....................................................................

22

24

18

25

Good .................................................................

71

68

70

65

Excellent ...........................................................

6

7

9

7

NA - not available

(--) - zero