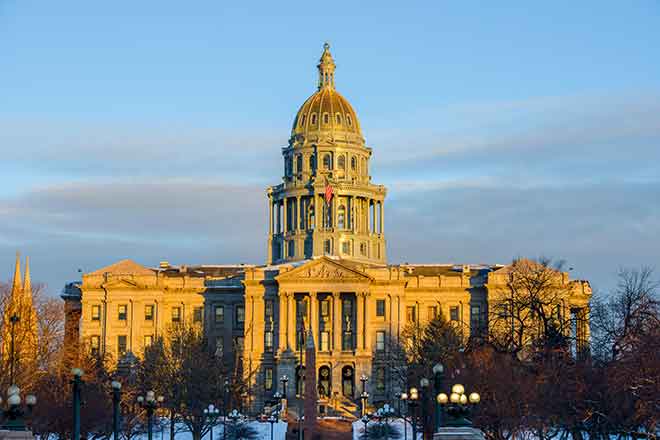 Published
Wednesday, November 23, 2022
(The Center Square) - Colorado's Democratic lawmakers say they will take action in the upcoming legislative session to prevent gun violence after a mass shooting at an LGBT nightclub in Colorado Springs over the weekend.
Five people were killed and 18 others injured when a gunman entered Club Q and opened fire on Saturday just before midnight. The suspected gunman, 22-year-old Anderson Lee Aldrich, was arrested and charged with five counts of murder and five counts of bias-motivated crime.
House Majority Leader Daneya Esgar, D-Pueblo, and Rep. Brianna Titone, D-Arvada, who leads the Colorado LGBTQ Legislative Caucus, called the shooting an "unspeakable act of violence (that) impacts the entire LGBTQ community" in a statement.
"We must take urgent and meaningful action to reduce gun violence and prevent crimes that target and kill LGBTQ people," they added.
Democratic lawmakers recently formed 20-plus member Gun Violence Prevention Caucus led by Rep. Meg Froelich and Senator-elect Tom Sullivan that will focus on firearm-related legislation, KDVR reported.
"Gun violence in Colorado shouldn't be our reality," said Sen. Rhonda Fields, D-Denver, who's also a member of the new caucus. "I promise to use my voice and vote to address gun violence prevention with my colleagues, advocates, and survivors."
Giffords, the group established by former U.S. Rep. Gabby Giffords that advocates for stricter gun laws, said the shooting "reiterates the importance of this caucus."
"Colorado has experienced too many tragedies, and Coloradans are tired of the senseless gun violence that destroys their communities," Giffords State Legislative Manager Agustin Cabrera said. "The formation of this caucus is a critical step in the fight to save lives. We look forward to continuing our work with the caucus to ensure the safety of communities throughout Colorado."
The gun rights advocacy group Rocky Mountain Gun Owners called the shooting "a senseless act of terror" in a statement Sunday, while warning against "more gun control."
"RMGO and our legislative allies will stand firm in opposing any new firearms restrictions that may come in the wake of this tragedy, and we will stand firm in defending the rights of our members and pro-gun Coloradans," the group said.
Colorado Democrats have prioritized firearm-related legislation in recent sessions, passing extreme risk protection orders - also known as a red flag law - in 2019. In 2021, lawmakers approved a bill allowing local governments to enact their own firearm regulations so long as they're stricter than state law.
Colorado's next legislative session begins on January 9.