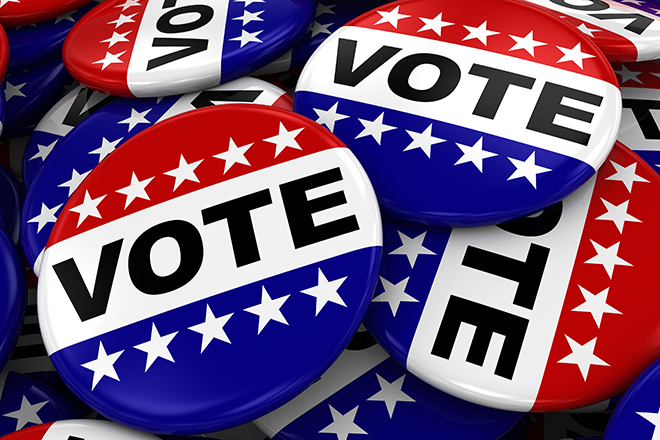 Published
Tuesday, October 20, 2020
(The Center Square) -- Colorado's voter services and polling centers (VSPCs) opened Monday for early in-person voting, as the Secretary of State's Office continues to process over 642,000 mail-in ballots it has already received.
"Coloradans have been incredibly engaged this election, and we expect that will continue," Colorado Secretary of State Jena Griswold, said in a statement. "This year, there are an additional 42 voting centers for the convenience of Colorado voters, for a grand total of 342 statewide."
Griswold says the additional 42 voting centers are necessary to accommodate the state's growing registry of voters. Since 2019, active voters have grown 10%, now totaling over 3.6 million. Some 40% of active voters are unaffiliated.
Nearly 50,000 voters are pre-registered as well. Colorado law allows youths enrolled in public schools between 16 and 18 years old to preregister to vote, even if they won't turn 18 by the next election. However, no one under the age of 18 may vote in any election.
In terms of participation, the 642,000 mail-in ballots turned in so far represents a 50% spike since the SOS's last count on October 15. This total also represents a 2,400% jump in participation since the 2016 general election, according to estimates by the office.
But Coloradans are not only participating in the election through voting. The SOS Office has also received over 6,300 applications to work the election, the most in the state's history.
"It's incredibly heartening to see the excitement with which Coloradans are applying to serve as Election Judges and participate in our Democratic process," Colorado's First Gentleman Marlon Reis said in a statement. "Colorado is known for our safe and secure elections system and I have no doubt this year will reaffirm that reputation."
To keep in-person voters safe, the SOS updated its election rules allowing county clerks to open VSPCs outside the main county clerk's office, requiring poll watchers to wear masks, and for election workers to wear personal protective equipment (PPE).
The Secretary of State's Office purchased PPE for all 64 county clerks to distribute to VSPCs, including masks, face shields, hand sanitizers, sanitizing wipes, and thermometers. All purchases by county clerks will be refunded by the SOS Office through CARES Act funds.
Ballots must be returned no later than 7:00 p.m. on November 3. Starting October 26, voters should turn their ballots into a VSPC to ensure it is counted before the deadline.