Image
Grand Junction's mayor says she's the one who can unseat Rep. Lauren Boebert
(Colorado Newsline) Anna Stout said she has a story that southern and western Coloradans can relate to.
The 38-year-old candidate for Colorado's 3rd Congressional District seat is in the process of sharing her story growing up in Grand Junction, where she currently serves as mayor and where she began demonstrating leadership skills at a young age.
Image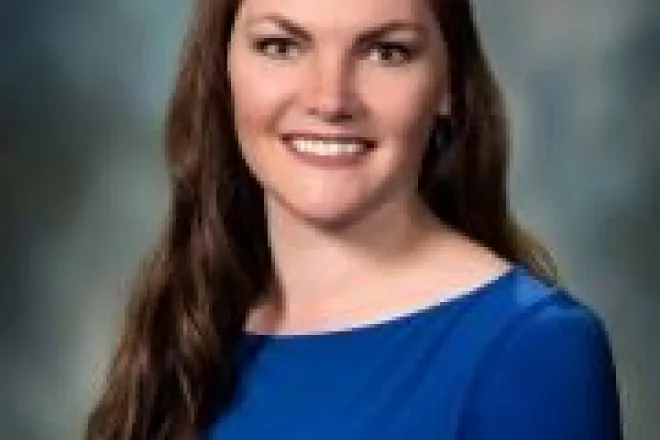 "My neighbors in southern Colorado have been asking for someone that they can get behind, get excited about," said Stout, who announced her candidacy for the Democratic nomination in late July. "I've had people approach me and ask if I'd be willing to do this for a long time. I've been putting serious thought into it since last year's Republican primary," when former state Sen. Don Coram lost to the incumbent U.S. Rep. Lauren Boebert. 
Stout said she pondered what kind of candidate, if not Coram, could beat Boebert. She decided she herself fit the profile.
"I'm running because people are looking for a candidate that truly represents us," Stout said. "We've not had a representative who truly represents us for a very long time. I'm taking on Lauren Boebert. She refused to seek congressional directed spending for the 3rd Congressional District her entire first term. She's not fighting for our water rights. She's fighting for air time."
Image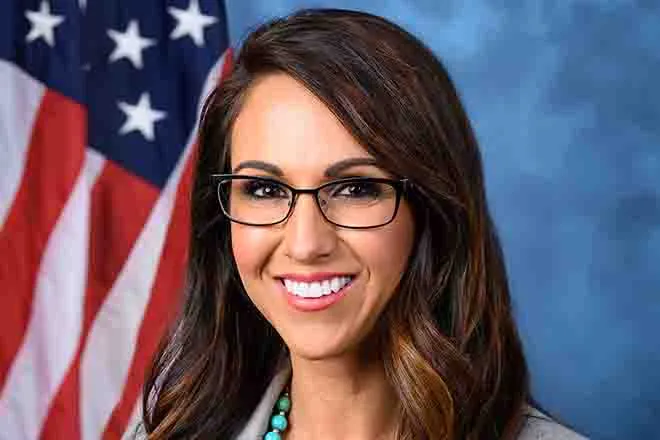 She continued: "It's one of the most important races in the country, so there will be lots of eyes on this. And, there's a lot at stake. Lauren Boebert is a problem. She's toxic … (and) has not actually delivered anything the district needs."
Boebert's office did not return calls seeking comment for this story.
Stout will first have to compete against Democratic primary opponents, including Adam Frisch, who came closer than expected when he ran against the bombastic Boebert in the 2022 general election. In a district that has long leaned Republican, Frisch lost by just 546 votes, which triggered an automatic recount. 
Image
"Last year's race with Boebert was the closet race in the country," Frisch said. "We shocked the country how close we came and how well we did. It attracted a lot of attention."
Building on that momentum, Frisch, 55, has spent the last year traveling around Colorado, attending energy and agricultural conferences, talking to business and civic leaders, and meeting people in cafes and breweries to talk about issues concerning Coloradans. Those issues include farming, ranching, water, energy, and natural resources, he said.
Frisch said he's confident that he will be sworn in to represent Colorado's 3rd Congressional District in January 2025.
"We're on the map at the national level. We're confident we'll be in the general election," he said. "We feel strong we will beat the incumbent. It will be the first time in four years we'll have a representative focusing on the district and not themselves. Since 2020, we have not had a representative focused on the district."
He said he's building a "pro-normal party coalition" that comprises supporters from across the political spectrum, noting that voters in the district are roughly 23% Democratic, 32% Republican and 45% unaffiliated. The district encompasses the Western Slope, San Luis Valley and swings east to Pueblo County.
"That's how we're building a wide variety of supporters. We're getting financial support from all of the above — Democrats, Republicans and Independents," he said.
'Rights are under siege'
With a lot more name recognition this election cycle, Frisch has managed to amass a campaign war chest that eclipses Boebert's fundraising efforts. From April through June, Frisch raised $2.6 million compared to $818,000 brought in by Boebert.
Stout's campaign manager, Jess Hedden, said Stout's fundraising numbers would be made public at the end of the current quarter.
While Stout acknowledges the race will be expensive, she said her campaign is not trying to out fundraise anybody — it is simply trying to raise enough money to tell her story to voters and constituents. 
Image
Stout was raised by a single mother and as a teenager worked out of necessity, she said. She recalled a time when she could not access medical care because she couldn't afford the insurance or copays. 
"I'm a homegrown candidate, a homegrown leader," Stout said, adding that in Grand Junction she has built a small business, started a nonprofit and served in local government. "I'm mayor of the largest city in western Colorado, and second largest in the district."
She added, "I'm working still throughout this campaign. I don't have the luxury to take a year off to campaign. This is a story that's reflective of so many people in our district."
At 19, Stout founded the Foundation for Cultural Exchange, a local nonprofit that facilitates Grand Junction's sister city relationship in El Espino, El Salvador. Stout organizes citizen exchange delegations to the Central American nation each year.
She started a Spanish translation business at 22 and has worked with Spanish-speaking people across Colorado to interpret for clients in court and in medical settings. She has also taught Spanish at Colorado Mesa University and trained interpreters throughout the Western Slope.
Since 2015, Stout has been the chief executive officer at the Roice-Hurst Humane Society. During FCE trips, she organizes spay and neuter events for animals there.
Image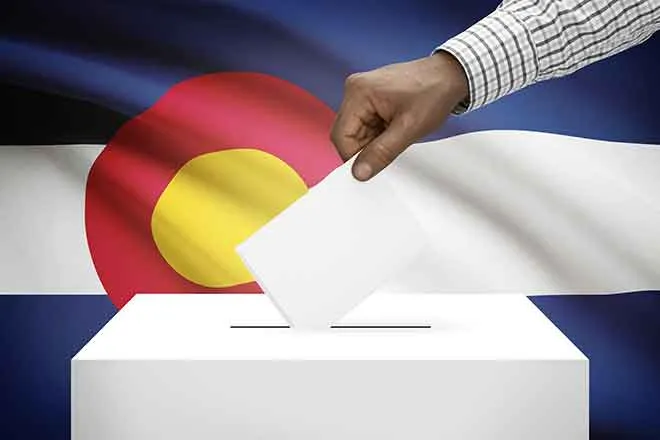 Stout attended the Senior Executives in State and Local Leadership program at the Harvard Kennedy School in 2022 and was a fellow in the Colorado Governor's Fellowship in 2020 and 2021. She holds a master's degree in global affairs from the University of Denver and a bachelor's degree in Spanish literature and language and applied professional Spanish from Colorado Mesa University. She was first elected to the Grand Junction City Council in 2019.
Stout said she's running against Boebert to represent Coloradans, not the MAGA extremism espoused by the congresswoman. Stout also said that "women's rights are under siege," adding, "Who better to fight for those rights than a woman who's going to go to Congress to fight like hell for our freedom to make choices about our bodies."
A third potential candidate, Gunnison veterinarian Debby Burnett, announced Aug. 8 that she was withdrawing from the race to be the Democratic nominee for the 3rd District, according to a spokesperson from Frisch's campaign and Larry Patrick, chair of the Huerfano County Democrats. Newsline contacted Burnett by email to confirm her withdrawal but had not received a reply by the time of publication.
Other candidates who have filed to run for the seat include Democrats Adam Withrow and David Karpas and Republican Russ Andrews.
Stout said that once she believed she could beat Boebert she realized she had to run. 
"Because if you know you are the person who can unseat one of the most toxic lawmakers in the country, you have to answer that call," she said.
Colorado Newsline is part of States Newsroom, a network of news bureaus supported by grants and a coalition of donors as a 501c(3) public charity. Colorado Newsline maintains editorial independence. Contact Editor Quentin Young for questions: info@coloradonewsline.com. Follow Colorado Newsline on Facebook and Twitter.