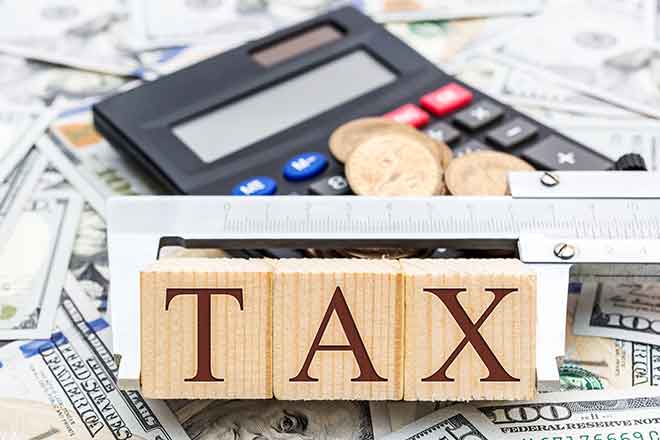 Published
Friday, May 19, 2023
(Colordo Newsline) A conservative advocacy group is suing the state over a ballot measure the Colorado Legislature referred in the last days of the just-ended session aimed at preventing a spike in property taxes for homeowners.
The nonprofit Advance Colorado and Englewood City Council member Steven Ward filed the lawsuit in Denver County District Court Monday to challenge Senate Bill 23-303 and the resulting Proposition HH, primarily on the basis that the bill and referred measured violates the state's single subject rule.
Democrats passed the legislation in response to a rise in property values that will correspond to a rise in taxes for home and business owners.
If passed by voters in November, Proposition HH would exempt $50,000 from property valuations and reduce residential and commercial property assessment rates over 10 years. To pay for the reduction in tax revenue, it would raise the cap on how much money the state can keep under the Taxpayer's Bill of Rights and backfill affected local governments. It would also set money aside for the state education fund and a rental assistance program.
TABOR sets a limit to how much the state can collect in tax revenue before it must give money back to taxpayers, calculated using inflation and population. The proposed increase in the TABOR cap would result in a decrease to how much taxpayers would get refunded in upcoming years.
A plan to issue flat TABOR refund checks to taxpayers is tied to Proposition HH's success.
As passed by the Legislature, the ballot title will be as follows: "Shall the state reduce property taxes for homes and businesses, including expanding property tax relief for seniors, and backfill counties, water districts, fire districts, ambulance and hospital districts, and other local governments and fund school districts by using a portion of the state surplus up to the Proposition HH cap as defined in this measure?"
We do a lot of citizen initiatives, and if we brought something like this to the Title Board, we would get laughed out of there based on single subject issues.

- Michael Fields, president of Advance Colorado
The lawsuit alleges that the bill and resulting measure contain multiple subjects and have misleading titles. The Colorado Constitution states that a bill cannot have more than one subject and that it must be clearly expressed in the title.
"We do a lot of citizen initiatives, and if we brought something like this to the Title Board, we would get laughed out of there based on single subject issues. There are clearly four, if not more, in this bill and proposal," Advance Colorado President Michael Fields told Colorado Newsline.
The lawsuit names Governor Jared Polis and Secretary of State Jena Griswold, both Democrats, as defendants. It seeks to void the bill or correct the text of the ballot title "so that it does not unfairly mislead voters."
The plaintiffs argue that the measure is not clear, because it doesn't provide the actual rates for property tax changes or have projections for reductions in revenue. In the past, Fields said Advance Colorado have been held to a high standard on their own proposed ballot initiatives to include those financial details.
"Our biggest complaint is that there's no numbers in there. When we did the income tax (measure), the question wasn't 'Do you want to lower the income tax?' It had the numbers in there," Fields said, referring to last year's Proposition 121.
According to the final bill text, the property tax rate for primary residences would be reduced from 7.15% to 6.7% for the 2025 through 2032 property tax years. Commercial property rates would be reduced to 27.85% through 2026, and potentially more depending on economic conditions. For agricultural properties and properties used for renewable energy, the rate would be reduced to 26.4% from 29% through the 2032 tax year.
Additionally, Fields highlighted as a legal issue that the ballot title doesn't specify that that state surplus to be used as backfill would otherwise go back to voters as a TABOR refund. In 2019, the unsuccessful Proposition CC that would have let the state keep more money included an explanation that the intended revenue for education and transportation was "not currently allowed to keep and spend under Colorado law."
In a statement, Senate President Steve Fenberg called Proposition HH a "transformative proposal" that would save taxpayers over $1 billion annually.
"It's unfortunate that Republican special interest groups are trying to prevent Coloradans from lowering their property taxes, but we are confident SB23-303 was crafted within the confines of the law, and we look forward to proving its constitutionality so that every Colorado family can enjoy immediate relief while protecting critical funding for services like schools, libraries, and fire departments our communities rely on," the Boulder Democrat said.
Advance Colorado does not plan to get its own property tax-related initiative on the ballot this year, Fields said, but will try to get a simple cap on property taxes on next year's ballot.
Polis has not yet signed the ballot-measure bill into law, but he helped unveil it. His office declined to comment on the active litigation. Griswold's office said she has not yet been served the lawsuit.
"The Governor in partnership with the legislature is focused on delivering real property tax relief for Coloradans, seniors, and hardworking families who want to stay in their homes, and he is hopeful the plaintiffs of this lawsuit will not deny the voters the ability to prevent steep increases in their property tax bills," a spokesperson for the governor wrote in an email Thursday afternoon.
Colorado Newsline is part of States Newsroom, a network of news bureaus supported by grants and a coalition of donors as a 501c(3) public charity. Colorado Newsline maintains editorial independence. Contact Editor Quentin Young for questions: info@coloradonewsline.com. Follow Colorado Newsline on Facebook and Twitter.