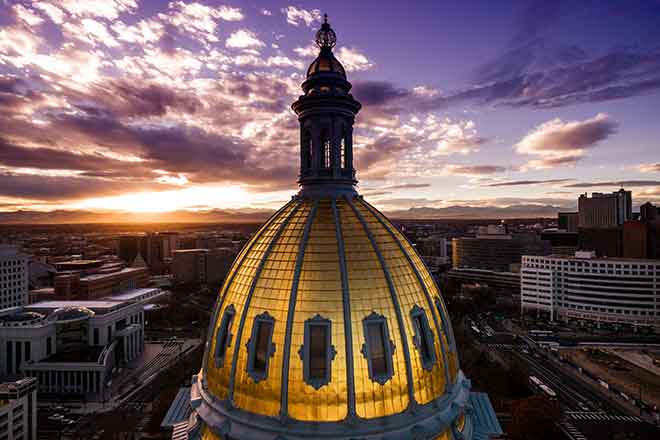 Published
Wednesday, October 20, 2021
(The Center Square) - Colorado's regulators have recommended four programs for sunset in an annual regulatory review that was released this week.
The state Office of Policy, Research and Regulatory Reform, part of the Colorado Department of Regulatory Agencies (DORA), reviewed 22 programs within several state agencies and recommended sunset for the Juvenile Justice Reform Committee, the Strategic Action Planning Group on Aging, the Second Chance Scholarship, and the Interagency Working Group on School Safety.
"The regular review of state regulatory programs, functions and processes is what keeps Colorado competitive and helps to strengthen our economic climate," DORA Executive Director Patty Salazar said in a statement. "Engaging industry and consumers alike through the sunset and sunrise reviews helps to ensure we provide the General Assembly with comprehensive, sound recommendations. And in light of the challenges our state has tackled due to COVID-19, protecting consumers while fostering an inclusive economy and a thriving workforce is more important now than ever."
The report also recommended two professions for regulation: community association managers and veterinary technicians. The review found that "new or additional state regulation of these occupations is necessary to protect consumers and recommended the creation of new regulatory programs."
Brian Tobias, director of the Colorado Office of Policy, Research and Regulatory Reform, described the review as a way that the state "[finds a] balance between protecting consumers and eliminating unnecessary regulatory burdens."
A report from the Mercatus Center at George Mason University found that Colorado is the most regulatorily restrictive state in the Rocky Mountain region. Ambulatory health care services is one of the most regulated professions in the state, according to the report.
Mercatus Center also ranks Colorado 14th out of 44 states in terms the number of regulations on the state's books, but also ranks it 47th in overall regulatory impact.