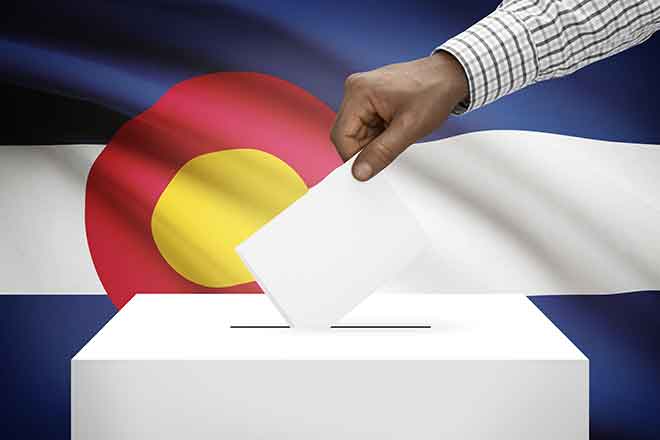 Published
Sunday, December 15, 2019
By Derek Draplin | The Center Square
The Colorado Secretary of State's Office said Thursday that a measure supporters say will amend the state constitution to clarify that only U.S. citizens can vote has qualified for the 2020 ballot.
Initiative 76, also called the "Citizen Qualification of Electors" initiative, qualified for the ballot with 137,362 valid signatures, the office said. Nearly 65,000 of the signatures collected by supporters were invalid.
The issues committee backing the initiative, Colorado Citizen Voters, submitted more than 200,000 signatures by the November deadline.
Since the initiative would alter the state constitution, "the petition must contain signatures from each state senate district equal to 2% of the total registered electors from each respective district," the office said in a statement.
If approved, the ballot measure would change a line in the state constitution from saying "Every citizen of the United States" is qualified to vote in all elections to "Only a citizen of the United States ..."
Critics of the measure point out it's already illegal for non-citizens to vote in elections, while Colorado Citizen Voters argues "exclusive" language should be added to the constitution to assure that non-citizens cannot vote.
The group is backed by a national organization that has given nearly $1.4 million in non-monetary contributions as of October 25.