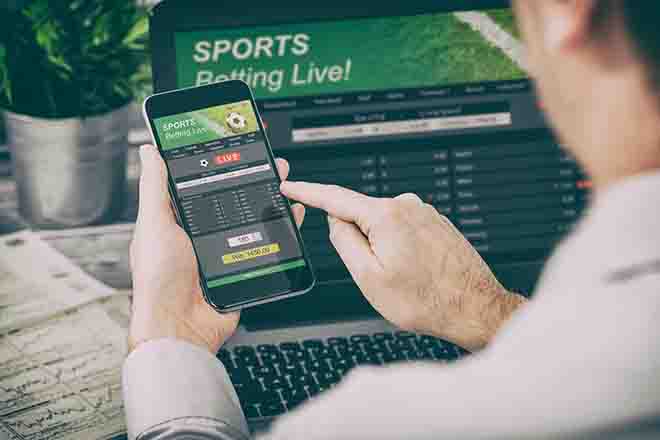 Published
Thursday, August 4, 2022
(The Center Square) - Colorado's sports betting wager total declined to $313.2 million in June despite receiving a significant boost from hockey wagers, according to new data from the Colorado Department of Revenue.
The total handle represents a 13 percent drop between May and June 2022. However, it is more than 44 percent greater than the $226 million total handle from June 2021, according to the state's data.
Ian St. Clair, an analyst at PlayColorado.com, an industry website, told The Center Square in a written statement that the June betting figures indicate that "live betting is taking a hold in Colorado."
"The top three sports for the month were baseball, basketball and hockey," St. Clair said. "All three sports are great for live betting, indicating that Colorado bettors have picked up a board to ride the wave."
Baseball led all sports with more than $106 million in wagers in June. That's more than a 35 percent increase in wagers over the last two months, according to CDOR data. Basketball ($44 million), ice hockey ($29.5 million), and tennis ($23 million) rounded-out the top four sports for wagers.
The $29.5 million in total ice hockey wagers was 177 percent above the more than $10 million total that Colorado saw at this time last year. One reason for the significant increase was the Colorado Avalanche winning the Stanley Cup finals.
"Clearly, sports fans were excited about the Colorado Avalanche Stanley Cup run, so that will only amplify when it comes to the Broncos and the hopes of a Super Bowl run," St. Clair said.
Colorado collected more than $268,000 in taxes from sports betting wagers in June, CDOR data shows. That's an 83 percent decline from the taxes collected in May 2022.
The latest figures come after a recent statewide audit found that Colorado's sports betting regulators lack "efficient processes" to regulate the filings from local casinos and sportsbook operators.