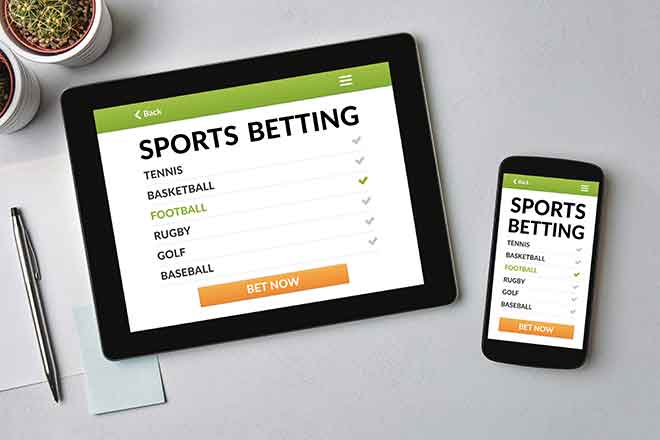 Published
Sunday, July 3, 2022
(The Center Square) - More than $360 million was wagered with Colorado sportsbooks in May, according to the state's latest figures.
Overall, the $360 million total represents a decline of more than 8 percent from April, when $392 million was wagered. However, May's total also represents a greater than 44 percent increase from May 2021, when the state's sportsbooks brought in a total of $249 million, the state's Division of Gaming said.
"While May's sports betting handle was lower than April, it was expected," said Ian St. Clair, an analyst with PlayColorado, an industry website. "No NFL and fewer NBA games are the main reason for the decline."
According to the division's data, professional basketball led all others in wagers collected at nearly $102 million.
Baseball, ice hockey, and tennis rounded out the top four sports for total wagers. Baseball wagers totaled more than $95 million, while ice hockey and tennis collected $35.7 million and $20.1 million, respectively.
"Though revenue did dip, it still shows the strength of the Colorado sports betting market. We see that in the taxes the state collected," St. Clair said.
Colorado also collected more than $1.6 million in taxes from wagers in May. That total represents a 34.7 percent increase from April.
For the fiscal year to date, Colorado has collected more than $12 million in taxes, the division said, which is a more than 75 percent decrease when compared to the first five months of the last fiscal year.
The state taxes its casino's net betting proceeds at a 10 percent rate, according to the Legislative Council Staff, a nonpartisan arm of the General Assembly.
The taxes are then redistributed to cover all of the Colorado Department of Revenue's costs to administer the sports gambling program and the Water Plan Implementation Cash Fund, which helps support water projects across the state.
Another 6 percent of the tax revenue also goes toward a "hold harmless" fund to account for any losses in state revenue. Colorado also retains $130,000 to fund a gambling addiction hotline within the Office of Behavioral Health in the Department of Human Services.