Image
Legislation would make Camp Amache a National Historic Site
(The Center Square) – The site of a World War II Japanese internment camp in southeastern Colorado could become a National Historic Site under legislation introduced Wednesday in Congress.
U.S. Reps. Joe Neguse, D-Colo., and Ken Buck, R-Colo., introduced a bill that would designate the Granada Relocation Center, known as Camp Amache, as the Amache National Historic Site under the U.S. National Park Service (NPS).
The Granada Relocation Center, located in southeastern Colorado, is currently designated as a National Historic Landmark. The center had more than 7,300 Japanese American and Japanese immigrant internees at its peak, according to NPS.
Neguse said the designation "will provide education for future generations on this dark time in our nation's history, as well as healing and honor to those that lived it."
Image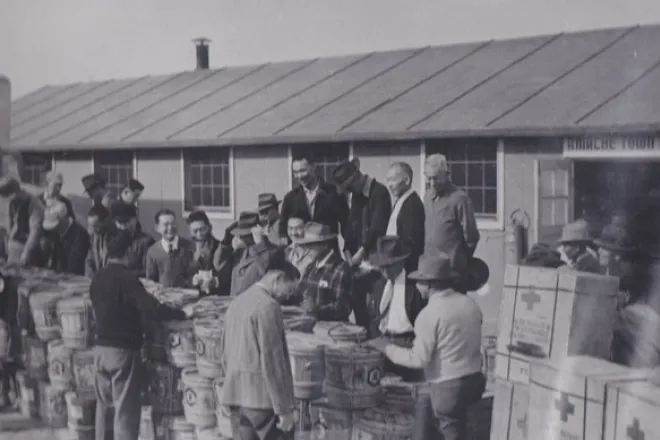 "It is our hope that preservation of this site will provide reconciliation for our communities and for the nation," he added.
"The nation is better today because of the lessons we have learned from our past," Buck said in a statement. "Preserving Amache serves as one of those hard lessons for the people of Eastern Colorado and the rest of our nation."
The Amache Preservation Society and other organizations currently manage the site, which now includes a museum and research facility.
"The Amache Preservation Society has always wanted to do what was best for the Japanese American families that had to endure Amache," the Amache Preservation Society's John Hopper said in a statement. "It is for this reason that we feel that it needs to become a part of the National Park System. For the sake of our country and the future of our children, I urge Congress to pass the Amache National Historic Site Act."
The legislation will be considered on April 21, according to Neguse, who serves as chair of the Subcommittee on National Parks, Forests and Public Lands.
Colorado has two other landmarks designated as National Historic Sites: Bent's Old Fort National Historic Site in La Junta and Sand Creek Massacre National Historic Site in Eads.
Image