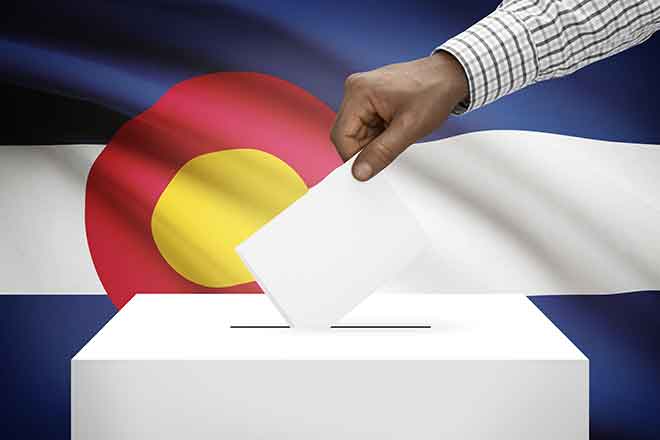 Published
Thursday, November 4, 2021
(The Center Square) - Colorado voters overwhelmingly rejected a trio of fiscal measures in Tuesday's statewide election, according to preliminary results.
In all, more than 1.2 million ballots were cast out of 3.8 million active voters, marking a 32% turnout, according to data from the secretary of state's office.
Amendment 78, which needed 55% of the vote to amend the state constitution, was rejected by 56.5% of voters and supported by 43.5%. The measure proposed giving the Legislature control of the state's "custodial funds" - or revenue through means other than taxes - rather than the state treasurer.
Proposition 119, which sought to increase marijuana taxes to pay for after-school services for students, was also rejected, with 54% voting no and 45% voting in favor.
Proposition 120, which was designed to permanently reduced Colorado's state property from 7.15% to 6.5%, was defeated by almost 57% of voters.
Scott Wasserman, president of the liberal-leaning Bell Policy Center, said the state is better off fiscally because Amendment 78 and Proposition 120 "had the potential to devastate local communities and tie our state government in knots."
Michael Fields, executive director for the conservative advocacy group Colorado Rising State Action, who backed Amendment 78 and co-authored Prop 120, said he will "continue to push for property tax relief for all families and small businesses" despite the loss.