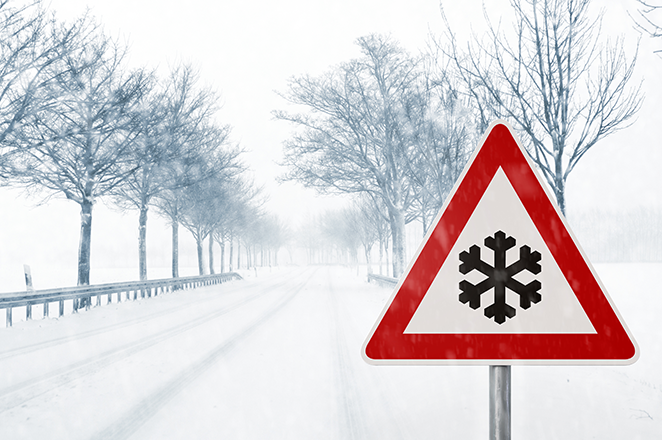 Published
Sunday, November 24, 2019
Note: this article has been updated to reflect a winter storm warning replacing the winter storm watch for most areas.
A storm system coming into Colorado Monday night through Tuesday could disrupt holiday travel, particularly for northeast Colorado.
The National Weather Service has issued a winter storm warning for most of northeast Colorado, with storm impacts expected to begin Monday night. Heavy snow is likely, and predicted to impact travel across the region, including southeast Wyoming, western Nebraska, and northwest Kansas as the storm moves west to east.
Northern Colorado mountains will be under a winter weather advisory.
A foot of snow is expected from Interstate 70 to the north, with the potential for up to two feet in the northern foothills. Wind up to 30 miles per hour out of the north is also predicted, falling just short of blizzard conditions. Travel could become impossible in the Denver area, including to and from Denver International Airport.
The NWS notes that snowfalls totals are still uncertain, but expects at least six inches over the northeast plains, while some areas may receive 8-14 inches.
Southeast Colorado will largely be spared from the heaviest snow. South of Interstate 70, only 1-4 inches are expected.
Temperatures are predicted to remain below freezing across eastern Colorado Tuesday.
In western Colorado, the storm's impacts will mainly be felt Monday, with 2-6 inches of snow forecast. While snow will reach western valleys, the greatest amounts are expected in mountain areas.
Travel conditions are expected to improve Wednesday, with snow potentially returning Thanksgiving Day and Friday.
Before traveling, check the latest road conditions at http://COTrip.org.