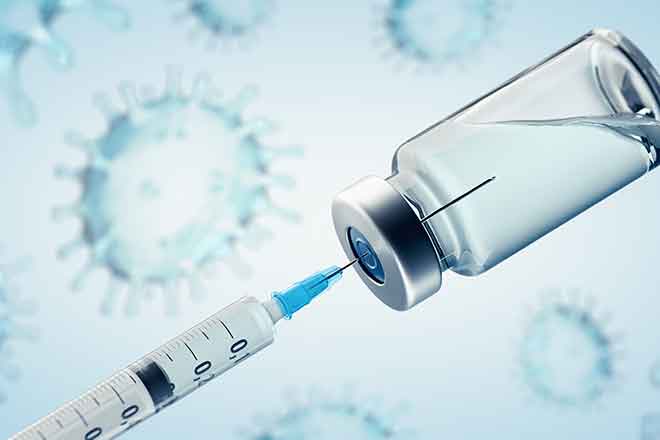 Published
Thursday, May 6, 2021
(The Center Square) - More than 100 colleges across the U.S. have said they will require students to receive a COVID-19 vaccine in order to attend in-person classes.
The Association of American Physicians and Surgeons (AAPS), led by its president, Paul M. Kempen, is calling on these institutions to reverse their policies. The non-partisan association's open letter states, "Although, at first glance, the policy may seem prudent, it coerces students into bearing unneeded and unknown risk and is at heart contrary to the bedrock medical principle of informed consent."
AAPS is widely regarded as a conservative organization and has been criticized for challenging certain scientifically sanctioned positions.
Attorney Robert F. Kennedy Jr., a patient's rights advocate who heads the nonprofit organization Children's Health Defense, an anti-vaccine advocacy group, published a letter for parents and students to submit to their colleges and universities explaining how the mandate violates federal law.
"All COVID-19 vaccines are merely authorized, not approved or licensed, by the federal government; they are Emergency Use Authorization (EUA) only. They merely 'may be effective,'" Kennedy wrote.
Emergency Use Authorized drugs fall under Title 21 U.S.C. SS 360bbb-3(e)(1)(A)(ii)(I-III) of the Federal Food, Drug, and Cosmetic Act. The law states that those given the option to take the drug must be informed that the drug falls under emergency use authorization, that "the significant known and potential benefits and risks of such use, and of the extent to which such benefits and risks are unknown" and that they have the option "to accept or refuse administration of the product."
According to federal law, all EUA products "are by definition experimental and thus require the right to refuse."
Kennedy also points to the Nuremberg code, "the foundation of ethical medicine," which states that "no one may be coerced to participate in a medical experiment. Consent of the individual is 'absolutely essential.'"
Kennedy adds that no court has ever upheld a mandate for an EUA vaccine. "The liability for forced participation in a medical experiment, including injury or death, may be incalculable."
While some of the college mandates allow for medical and religious exemptions, Kennedy says these "exemptions will be insufficient to overcome the illegality of EUA vaccine mandates."
In 2003, a federal court held that the U.S. military could not mandate EUA vaccines to airmen, marines, sailors and soldiers. In Doe #1 v. Rumsfeld, it ruled, "...the United States cannot demand that members of the armed forces also serve as guinea pigs for experimental drugs."
AAPS argues that young adults are a healthy and immunologically competent and vibrant group who are at "extraordinary low risk for COVID-19 morbidity and mortality."
AAPS adds that while the vaccines fall under EUA, they are not approved by the FDA to treat, cure or prevent any disease or virus. And that "clinical trials will continue for at least two years before the FDA can even consider approval of these vaccines as effective and safe."
The association points to side effects already reported to the voluntary Vaccine Adverse Effects Reporting System (VAERS) indicating that "college-age women may be at unique risk for adverse events" including life-threatening blood clots, anaphylaxis, having irregular menstrual cycles, and 95 miscarriages as of April 24, 2021.
Young people who have had self-limited cases of COVID-19 already possess antibodies, activated B-cells, activated T-cells, the association notes, and can help build herd immunity.
Critics of the mandates argue that college policies that allow faculty members to choose or refuse vaccinations, but do not allow students the same options, appear to violate the Equal Protection clause of the U.S. Constitution.