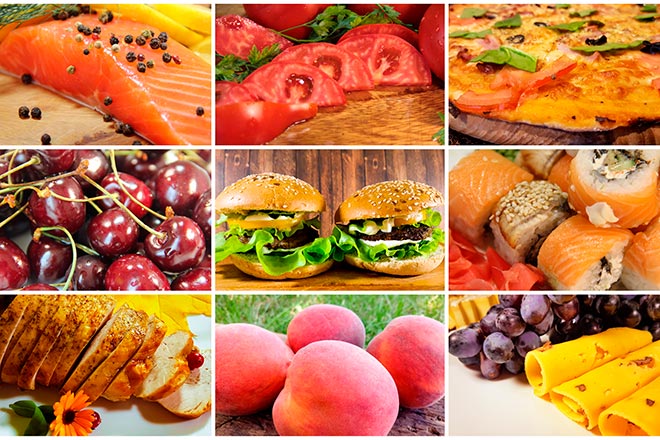 Published
Wednesday, December 27, 2017
This quick Southern dish contains no added fat and very little added salt in its spicy tomato sauce.
Ingredients
non-stick cooking spray as needed
4 medium chicken breast halves, skinned, boned, and cut into 1-inch strips*
1 can (14 oz) tomatoes, cut up**
1 cup chili sauce, low-sodium
11/2 cups green peppers, chopped (1 large)
11/2 cups celery, chopped
1/4 cup onion, chopped
2 cloves garlic, minced
1 Tbsp fresh basil or 1 tsp dried
1 Tbsp fresh parsley or 1 tsp dried
1/4 tsp crushed red pepper
1/4 tsp salt
Directions
1. Spray a deep skillet with non-stick spray coating. Preheat pan over high heat.
2. Cook chicken in hot skillet, stirring, for 3-5 minutes, or until no longer pink. Reduce heat.
3. Add tomatoes and their juice, low-sodium chili sauce, green pepper, celery, onion, garlic, basil, parsley, crushed red pepper, and salt. Bring to boiling; reduce heat and simmer, covered, for 10 minutes.
4. Serve over hot cooked rice or whole wheat pasta.
*For convenience, you can use uncooked boneless, skinless chicken breasts.
**To cut back on sodium, try low-sodium canned tomatoes.
Yield: 4 servings
Serving size: 11/2 cups
Each serving provides:
Calories: 274
Total fat: 5 g
Saturated fat: 1 g
Cholesterol: 73 mg
Sodium: 383 mg
Fiber: 4 g
Protein: 30 g
Carbohydrate: 30 g
Potassium: 944 mg