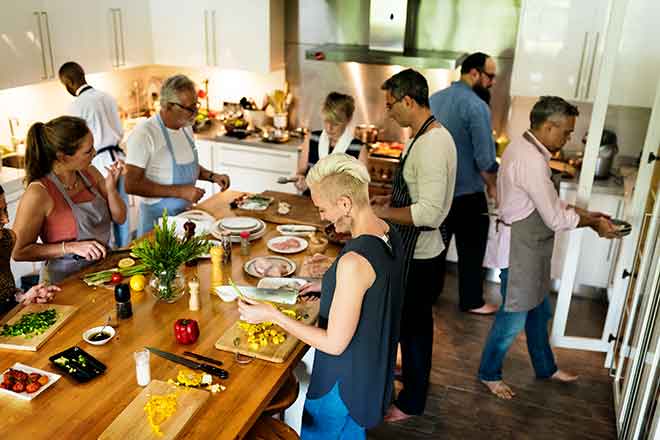 Published
Saturday, January 23, 2021
Makes:4 servings
Cumin, onion powder, oregano, and garlic pack a flavorful punch in this bean soup.
Ingredients
1 cup onion (chopped)
3/4 cup celery (chopped)
2 teaspoons garlic (chopped)
1 1/2 cups beef broth (fat removed)
2 cans black beans (15 ounce each, drained and rinsed)
1/2 cup salsa (thick and chunky)
1 1/2 teaspoons cumin
1/2 teaspoon onion powder
1/4 teaspoon oregano (dried)
Directions
Combine all ingredients in a saucepan.
Cover and simmer for 20-25 minutes or until vegetables are tender.
Source: Cornell Cooperative Extension of Onondaga County, Good Food Cookbook: A Special Collection of Quick and Healthy Bean Recipes
Nutrition Information
Serving Size: 1-1/4 cups (332g)
| Nutrients | Amount |
| --- | --- |
| Total Calories | 320 |
| Total Fat | 1 g |
| Saturated Fat | 0 g |
| Cholesterol | 0 mg |
| Sodium | 917 mg |
| Carbohydrates | 60 g |
| Dietary Fiber | 20 g |
| Total Sugars | 3 g |
| Added Sugars included | 0 g |
| Protein | 20 g |
| Vitamin D | 0 mcg |
| Calcium | 158 mg |
| Iron | 7 mg |
| Potassium | 1173 mg |