Image
Could narrower traffic lanes help reduce harmful emissions?
(Wisconsin News Connection) A new study suggests that some of the environmental concerns over highway expansion could be limited if narrower traffic lanes are prioritized.
Research from the Johns Hopkins Bloomberg School of Public Health was focused on urban roadways with speed limits of around 35 miles an hour.
Shima Hamidi, director of the Center for Climate-Smart Transportation and assistant professor of public health at Johns Hopkins University who helped lead the study, said switching from lane widths between 11 and 12 feet, long the norm, down to 9 feet helps reduce traffic collisions. She pointed out it also leaves more room for options not involving vehicles.
Image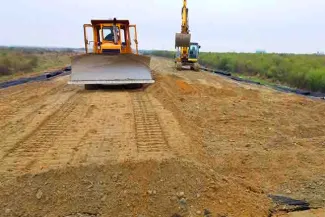 "It will help many people to switch from driving to other modes of transportation, such as biking and walking," Hamidi explained. "Which could result in greenhouse gas emission reductions from transportation."
The study contended with narrower lanes, people will not feel compelled to drive as fast and will be more alert. Hamidi acknowledged while the approach might slow traffic, past research shows minimal effects, which means the changes would not cancel out environmental benefits. Other studies have shown expanding the number of lanes, in general, does not reduce congestion.
Image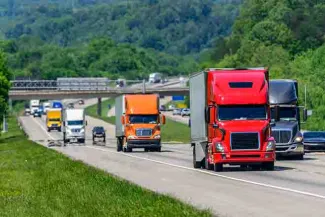 Hamidi also noted transportation planners and engineers have expressed liability concerns, but she emphasized her team's study is one of the first to give cities and states firm data, on the traffic safety side, showing skinnier lanes are more effective.
"We are getting more and more interest from transportation planners, mostly at the local level," Hamidi observed. "Cities are eager and interested to really see how this could be implemented."
Hamidi added the next steps involve more research to quantify some of the other impacts, including air pollution. The study issued this month analyzed nearly 1,200 streets in seven cities around the
U.S. The findings come amid a gradual increase in pedestrian fatalities over the past decade.