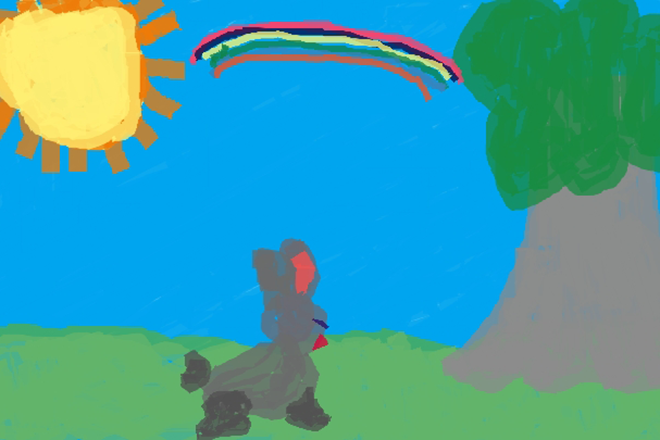 Published
Sunday, September 4, 2016
Many people enter the licensed family child care profession as a way to stay at home with their own children or grandchildren while earning a good income by providing quality care for others' kids as well. Many family child care providers find being one so rewarding they remain in the profession even after their kids enter school and even graduate. But being a child care professional is not for everyone.
As any already licensed family child care provider will tell you, being a good parent doesn't mean you're suited to being a child care provider. Your temperament, organization, the physical environment you offer, ability to work well with all types of kids and their parents, adaptability, and patience are a few things you need to consider.
Take, for example, a day in the life of Jane, a family child care provider. It is Friday and Jane has a busy day ahead of her. Because Jane works with young children, before her day is over she will: read a dozen picture books, prepare and serve breakfast, lunch and an afternoon snack, rock a baby to sleep several times, mop the bathroom floor, fix a couple of "boo boos," hang painted pictures up to dry, build a castle to the sky, prepare bills and receipts for parents and play a rousing game of "Duck Duck Goose!"
Do you think you would enjoy these activities? Do you think you would you be a good caregiver? In choosing this career path you may wish to ask yourself whether you are "cut out" for a job as a family child care provider. What follows are (common) characteristics of successful caregivers: I like young children, I am very patient, I can be flexible, I am able to work with people from diverse backgrounds, I am dependable, I can think on my toes, I am sensitive to the needs of children, I have good communication skills, I am sensitive to the needs and concerns of parents, I view myself as a partner with the family's effort to care for their child, I am empathetic and responsive to children, I am creative, I am committed to the safety and welfare of children, and I am willing to pursue further education and training. This is not a complete list, but surely you can see licensed family child care providers are indeed special!
If you think that being a licensed family child care provider might be the career move for you, the first step is to contact the Northeast Colorado Child Care Resource and Referral (NCCCRR). They have been helping people become licensed family child care providers since 1993. NCCCRR is part of the Colorado Office of Early Childhood's statewide network of child care resource and referral agencies. As a part of this network NCCCRR is able to provide up-to-date information, local training opportunities and technical assistance to those people who are thinking about providing licensed child care in their homes.
Colorado licensing of family child care providers helps make sure that rules for health and safety of children are being followed as well as provides standards for quality care. While the licensing process can sometimes be confusing, NCCCRR can help people through each step of the process. They have State licensing packets, training information, and answers to questions you might have about getting licensed. The Program Director, Sheila Anzlovar, can help you with each step of the licensing process. You can reach her at 970-848-3867 or sanzlovar@ncccrr.org.
The Northeast Colorado Child Care Resource and Referral provides services in Cheyenne, Kiowa, Kit Carson, Lincoln, Logan, Phillips, Sedgwick, Washington and Yuma Counties. It is part of the non-profit organization, Rural Communities Resource Center and receives funding through the Colorado Department of Human Services. Funding is also received by the Lincoln County Department of Human Services and Yuma County Department of Human Services.