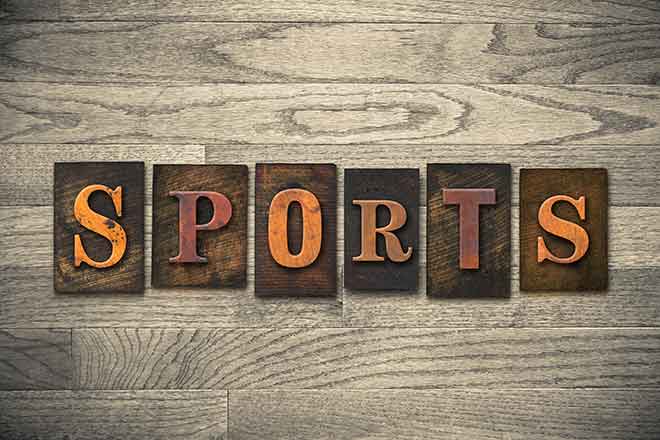 Published
Tuesday, February 26, 2019
They say all good things must end. For the County Line Rivals 2018-2019 wrestling team, just that happened at the CHSAA 2019 State Championships this past weekend. After an exciting three day stretch of mat time, the seven state qualifiers left the Pepsi Center in Denver with some good experience, a vision of the ultimate end goal, and best of all, a little bit of hardware to their name.
Chase Stolzenberger was the lone freshman for the Rivals wrestling at the Pepsi Center. After a strong second place finish at regionals, he matched up against Ramon Romero in round one Thursday evening. The Rival overcame the stout senior by pin after 3:38 of wrestling, and advanced to Friday morning. He put up a good fight against Jeron Lippert of Wray but fell into a pin and was forced to the consolation side of the bracket. Stolzenberger wrestled his final match of the 2019 state tournament against Shawn Bailey of Segwick County/Fleming. Bailey's strength was enough to find our Rival in a pin after 3:26. Chase was considered the underdog all year long, always being overlooked by his opponents. Anytime he stepped on the mat, you knew it was going to be an exciting match. With three more years with the Rivals, he is sure to improve on his successes this year and come back better than ever.
Aiden Michael filled the 138-pound bracket for County Line over the weekend. The sophomore began his road to the final with a pin over Isiah Wellman of Mountain Valley in 3:28. His opposite for Friday morning was Sackett Chesnik, of Paonia. After four minutes of wrestling, Michael was overpowered by the strong senior and suffered a tech fall loss. This loss moved the Rival to the consolation side of the bracket where he met up with a familiar face from Crowley County, Tanner Howells. After many head to heads matchups had went our way during the year, Michael was feeling comfortable going into match number three of the weekend. However, he was forced to learn the hard way to expect the unexpected at the state tournament. After 4:32 of wrestling, the County Line participant fell into a pin by the Charger. This loss forced him to watch as a spectator for the remainder of the weekend. Aiden is young but understands the hard work necessary to become a champion. He has a bright future ahead of him in the coming years and is sure to be a dominate force.
Zack Fowler earned himself a state wrestling bid after his strong third place finish in the regional tournament last weekend at 160 pounds. He drew a tough opponent in Grey Neal from Paonia his first match. The Rival fell victim to a pin after 3:37 of wrestling. Shifting left, the Rival faced Derrick Poss of Akron in a must win match Friday morning. The senior Ram got the best of Fowler in a 6-2 decision and forced him to hit the showers. Zack has been crippled by injury previously but displays loads of promise in years to come. Just a sophomore, the Rival is sure to make some noise next year as he will look to build on his state tournament experience.
After an exciting showing at the regional tournament, Jonathan Burbank and his "no quit" attitude earned a qualifying spot to the state championships at 132 pounds. One of four seniors at the state tournament for the Rivals, Burbank stepped to the mat against Tyler Vigil of Monte Vista Thursday evening. Despite his best efforts, he fell into a pin after 3:32 of wrestling. The Rival was forced on to the consolation side of the bracket, and in a must win situation to begin the day Friday. He left all his heart and sweat matside in his final match of the state tournament, against Seth Dorrenbacher of Akron, but the Ram pinned Burbank after 3:56. Although his high school wrestling career is over, the future is bright for the McClave native. His attitude and drive have excelled him to new heights this year. It has been a true joy to watch his growth. There is no doubt he will go on to do great things in life.
AJ Wilk was the 170-pound participant for County Line. With a little luck on his side, AJ used his strong determination to win a huge challenge match at the regional tournament for a state bid. He started off in a tough position to begin his weekend tournament with a loss via pin by the number one seed and eventual state champion, Jace Logan of Soroco. Forced to wrestle on the consolation side, AJ put on the same determination display from the previous weekend pinning Kaleb Rehm of John Mall in 2:12. He then advanced to meet Jace Peebles of Hotchkiss. Despite his best efforts, Wilk couldn't overcome his junior opponent, and was eliminated from the tournament. AJ won't be hanging up his wrestling shoes just yet as he is only as junior and will have one more season to sharpen up his skills, get stronger, and go after his own dream of a state title.
After a heartbreaking regional finals loss, Dawson Roesch went into the CHSAA State Championship 182 weight class with a gold medal on his mind and determination in his heart. He fought his way to the semifinal match with wins over Cesar Pedregon of Ignacio in a 6-2 decision and Carson Reese of Akron by major decision, 13-5. Friday evening the senior Rival battled the eventual state champion, Will Gabriel of Nucla, but wasn't able to prevail. This loss forced Roesch to battle back on the consolation side of the bracket to get on the podium. He faced the same Jesus Diaz of Trinidad from regionals the previous week but again fell to the Miner in a 10-3 decision. In his final match of the tournament, the County Liner wrestled his heart out to earn 5th place over Fabian Lopez from Segwick County/Fleming by a 7-6 decision. Dawson is one of those rare kids, that understands the importance of hard work, dedication, and respect. When all three attributes come together in a kid, you know he is something special. Although he has wrestled his last match as a Rival, Dawson has left his mark on the County Line program and all those involved.
Jayce Bauer set his sights for the top of the podium at 220-pound weight class and spent his weekend working his way toward that ultimate goal. Coming out of regionals as an undefeated champion, the Rival earned the number one seed in the state bracket. He quickly pinned Tristan Singer of Soroco Thursday night, and defeated Andrew Davis of Sedgwick County/Fleming also by pin after 3:39 seconds in the championship quarterfinals Friday morning. Late Friday night, Bauer punched his ticket to the state championship finals match with a pin over JJ Horn of Fowler. Saturday night, the Pepsi Center was buzzing as the best of the best met across the met in an adrenaline filled parade of champions. Bauer would shake hands with a towering senior, Taj Van Der Linde of Cedaredge. After much waiting and anticipation, he finally stepped to the mat in his final high school match. The strength and size proved too much to handle for the Rival as he suffered a heartbreaking 4-0 decision loss; his only loss on the season, which forced him into the 2nd place slot. Jayce was a true leader through the year pushing his teammates to constantly be better. He set a goal for himself and wasn't going to stop until he reached that goal. He will leave behind huge shoes to fill, but his determination is sure to take him far in life.
A few of the young Rivals will put their wrestling shoes in the back of the closet for the year, while others retired them for good. It is a bittersweet feeling to know the end has come for a few of these young men, but every senior left their own unique mark on our Rivals family, a mark that we will always remember. To the senior Rivals, Samuel Adams, Johathan Burbank, Dawon Roesch Samuel Wollert, and Jayce Bauer, thank you for the entertainment over the past four years. Watching you all mature and grow has been a true joy!
On behalf of the Rivals family, we wish you all the best in your future endeavors, and may you never forget about the group of County Line fans ALWAYS cheering you on.