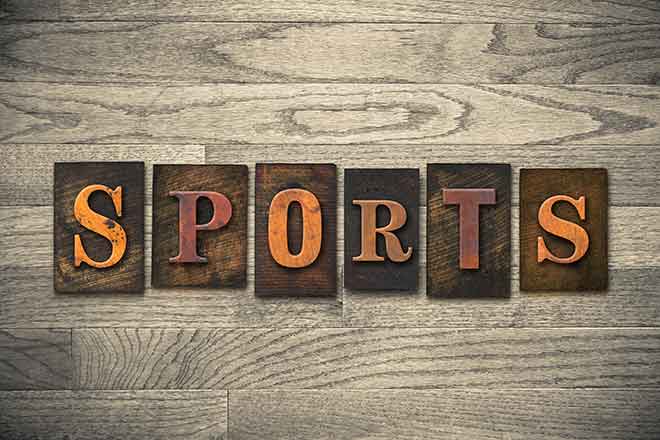 Published
Sunday, January 12, 2020
The County Line Rivals returned to the mats this weekend after and long and restful Christmas break. The team traveled down the road a few miles to Lamar. Being down a few kids to injuries hindered the team score for the Rivals, as they earned into 4thplace with 107 points behind Crowley County, Yuma, and Lamar. The home team ran away with the 1st place trophy with 278 points.
Ty Michael loss his first match of the day at 106 pounds to Chris Montoya from Trinidad by pin. Moving left he sat out one round because of a bye but came back strong and pinned Jayce Bauer from Crowley County in 3:45 to keep himself in the tournament. In a must win situation, Michael met up with Felan of Lamar. Unable to come out victorious, Ty was eliminated.
Brenden Reifschneider filled the 120-pound slot for the Rivals. He fell to Julian Avila of Lamar in 1:20. The freshman was unable to get anything going against Israel Leal of Dumas losing 15-4 and was forced to hit the showers.
Tate Krentz spent his day at 132 pounds. He fought hard against Daigan Adame of Lamar and eventually pinned the Savage to the mat after 4:48. This win advanced him against Case Buford from Crowley County. Buford got the best of our Rival pinning him in 1:59. He then crossed to the bottom side of the bracket where he matched up with Elijah Baber of Lamar. Krentz loss a 7-4 decision and was eliminated.
Aiden Michael dominated his way to the championship at 145 pounds. After earning a bye in round one, the Rival pinned Ky Bandy from Limon after 5:09 of wrestling. Next, he met Joey Ross of Yuma on the mat. After a good battle Michael got the pin in 3:37. In the championship, Isaiah Baber caught Aiden in a quick cradle after :21 seconds. He took home second place honors.
Angel Soto-Delgado filled the 152-weight pound class for the Rivals. He began his day with a good win against Dominic Esparza from Lamar via pin. He then met Gaige Hilferty from Limon but was unable to overcome the Badger getting pinned in 1:45. He moved to the left side where he pinned Darek Scarborough of Fowler in 2:35, but then fell to Tanner Howells from Crowley County after just :39 seconds and was forced to watch from the stands.
Cade Zordel had a good day at 160 pounds. He sat out round one because of a bye and won a close one in a 3-2 decision against Zachary Armour from Stratton. In the semifinals, Zordel couldn't handle Jose Serrano from Lamar getting pinned after 1:08. This pitted him against Bradyn Tacha of Limon. After 2:27 of wrestling the Rival got pinned. He finished the day with a win over Tanner Natelli from Ellicott to earn 5th place.
AJ Wilk was one of two Rivals at 170 pounds. He lost his first match to Isaiah Felan from Lamar by pin in 5:56 but was able to defeat Ramon Castillo from Dumas by pin in 1:41 to stay in the tournament. Next, he pinned Sam Parker of Crowley County in 2:54. He then took on his teammate, Chris Torres. Wilk got Torres pinned to the mat after 2:47 of wrestling and advanced to the next round. There he faced Ross Gruenloh from Lamar. Wilk fell to Gruenloh and moved to the 5th place match. Due to the 5-match rule he couldn't wrestle and the earned 6th place medal.
Chris Torres was Rival number two at 170 pounds. He kept everyone on their toes in his first match of the day defeating David Soto from Lamar in overtime. Next, he met Grayden Flint of Holly, but couldn't get a win against the Wildcat. This loss moved him to the left side where he defeated Curran Holloran from Crowley County in a 10-7 decision, then had to take on fellow Rival, AJ Wilk. The two battled hard, but Torres got caught in a pin after 2:47. This loss eliminated him from the tournament.
Jamie Ibarra filled one of two Rival slots at 182 pounds. He sat out the morning session because of two byes in the bracket. He finally got to wrestle in the semifinals where he defeated Cayden Lynch of Yuma by pin in 2:16. He advanced to the championship where he lost a tough battle to Anthony Martinez from Lamar 6-4. Ibarra took home 2nd place.
Angel Medina was the other Rival at 182 pounds. He also earned a bye in round one and met the same Anthony Martinez from Lamar in round two. Medina lost 13-4 to the Savage and moved to the consolation side of the bracket. After sitting out one round because of a bye he pinned Christopher Ryan from Trinidad in 1:39, then he took on Cayden Lynch of Yuma. Despite his best efforts the Indian won a 10-4 decision over Medina. In his final match of the day, the Rival defeated Kaysen Schmidt from Limon 8-7 to earn 5th place.
Brooks Jones spent his day in the 220-pound weight class. He drew a bye in round one, and defeated Gustavo Miranda from Lamar pinning the Savage in 2:32. In the semifinals he fell to JJ Horn from Fowler by pin in :51. Moving left, he lost a 3-1 decision against Jamie Sanchez of Dumas and moved to the 5th place match. Here he defeated the same Gustavo Miranda from Lamar again by pin, this time in 3:46. The Rival earned 5th place.
Chase Stolzenberger was the 285-pound wrestler for the Rivals. He sat out round one drawing a bye. In round two he pinned Donovan Guevara from Lamar after 1:41. Next up was Lars Sims from Yuma. Stolzenberger fought hard but lost in overtime to the Indian. Then he took on another Yuma Indian, Brandon Mendoza. Eventually Stolzenberger got him pinned after 4:32. He advanced to the consolation championship where he fell to Issac Mantey from Burlington but took home the 4th place medal.
The Rivals have a big week ahead of them. After four good days of practice, they will host a 3 team dual with powerhouses Peyton and Paonia Friday, January 17 at the conclusion of the varsity basketball games. The next day they will host the annual Eads Invitational Saturday, January 18. The action will begin at 10:00 am, so come out and support our County Line Rivals.