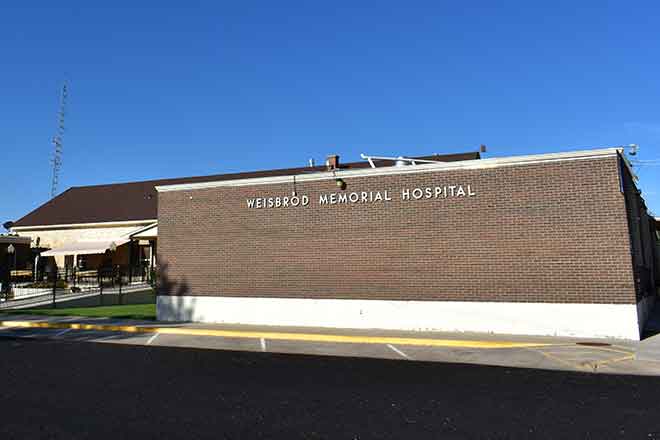 Published
Tuesday, June 9, 2020
Our primary focus at Kiowa County Hospital District is the health and wellbeing of our community, patients, and staff.
Over these past few months, KCHD has held countless meetings to prepare and plan for COVID-19. The staff at KCHD have worked diligently along with various partners in efforts to keep our community and facility safe from COVID-19.
Kiowa County Hospital District continues to monitor information and guidance related to COVID-19 as we move further into the next level of safer at home. Many businesses are now operational with restrictions as established by the State.
KCHD is working with our partners at the local, state, and federal level to ensure we are implementing protocols based on the latest guidelines and recommendations provided by the Colorado Department of Public Health & Environment.
We monitor restrictions daily and implement best practices as needed.
The new guidelines have allowed us to resume our outpatient services such as cardiology with Dr. Gustafson,
chiropractic care with Dr. Oquist, sleep studies with Rocky Mountain Sleep Resources, and Ultra Imaging visits. These services are being provided in compliance with the state guidelines so there are still some restrictions in place.
Kiowa County Hospital District continues to restrict visitor access to prevent the potential spread of COVID-19. Our staff have participated in multiple calls with local and state partners to discuss the possibility of easing visitor access to KCHD.
Please know that we are closely monitoring this situation and we truly understand the value of visitation on a patient's overall health and wellbeing.
Clinic and hospital patients are still subject to our screening process upon entry to the facility. Individuals presenting to the clinic or hospital with symptoms consistent with COVID-19 are being triaged according to our established policies.
As always, patients that are in distress and in need of urgent medical care will be masked and allowed to enter KCHD immediately. These procedures have been shared previously but if you have any questions, please give us a call!
Kiowa County Hospital District reminds you that your health and the health of our community is essential. Our clinic and hospital are safe and able to see you for your healthcare needs. Patients and staff are screened daily and preventative measures are in place. If you are uncomfortable coming to the clinic, we now offer telehealth visits.
If you are interested in telehealth visits, please call the clinic at 719-438-2251 for more information.
We will continue to work closely with our partners at the state and local level to ensure Kiowa County Hospital District is informed of the ongoing updates regarding COVID-19 in Colorado. For current information on COVID-19 and case information for the State, please visit the sites below.
Thank you for helping us protect our community, patients, and staff. Your understanding is greatly appreciated