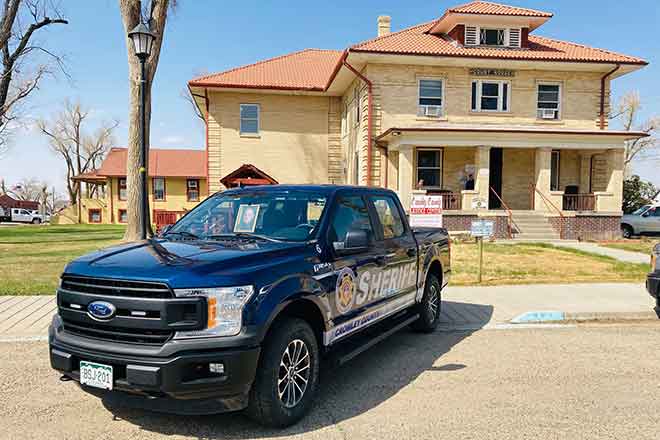 Published
Thursday, April 15, 2021
Following a brief illness, Crowley County Sheriff John "Smokey" Kurtz died Wednesday at Parkview Medical Center in Pueblo surrounded by family members.
Outside the Crowley County Courthouse in Ordway, a parked CCSO pickup displayed a portrait of Kurtz, while his desk held additional memorials.
A brief note, posted on Facebook by Undersheriff Terry Reeves, stated, "It is with great sadness that I announce the passing of Sheriff John "Smokey" Kurtz. Sheriff Kurtz passed away this morning in the presence of family at Parkview Medical Center"
Numerous tributes to Sheriff Kurtz were posted on social media, calling him a "true legend in law enforcement," a great man, and stating that he would be missed in the community.
One Facebook user, Cody James, noted that Kurtz had worked with James' grandparents in law enforcement in Canon City, and thanked him for his service.
No services are planned, in accordance with Kurtz' wishes.