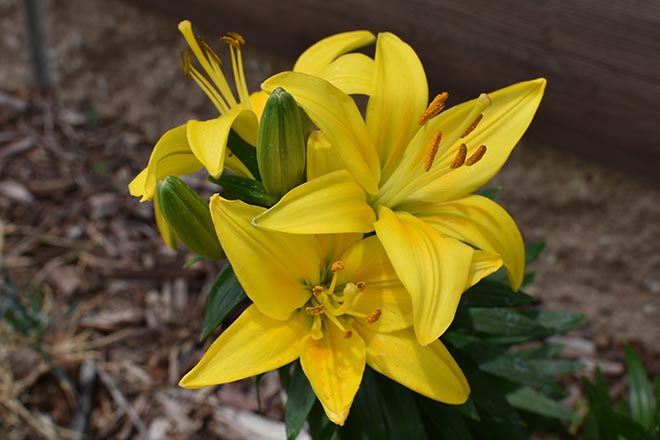 Published
Sunday, May 23, 2021
Doyle C. Tucker, Jr.
January 5, 1940 - May 16, 2021
Doyle was born January 5, 1940, at Springfield to Doyle Clifford and Evelyn Elisabeth (Osborn) Tucker, Sr. and passed away May 16, 2021, at his home in Lamar at the age of 81.
He is preceded in death by his parents; son, Elden Doyle Tucker; and his siblings, Delmar Tucker and Theda Keys.
Doyle is survived by his wife, Dawn Tucker of the family home in Lamar; children, Brenda Tucker (Wayne) Mann of Johnson City, Tennessee, Tina (Rick) Ross of Lamar, Troy (Andrea) Tucker of Wray, Daphne (Jeff) Schulz of Boise City, Oklahoma, Cheryl (Seth) Carlin of Greenwood, Missouri, and Niesha (Kyle) Goans of Indianapolis, Indiana; 16 grandchildren; Andrew Mann, Miranda Mann, Anna Ross, Abigail Ross, Wesley Tucker, Joshua Tucker, Taryn Tucker, Lyndsay Tucker, Thomas Tucker, Torie Tucker, Anedhel Bednorz, John Bednorz, Santanna Derrick, Jeffrey Schulz, Hemi Carlin and Angus Carlin; and four great-grandchildren. He is also survived by his siblings, Priscilla Ann Gehring of Morris, Oklahoma, Carl (Joy) Tucker of Dayton, Tennessee, and Wayne Tucker of Idabel, Oklahoma, as well as numerous nieces, nephews, other family and a host of friends.
A celebration of life for Doyle C. Tucker, Jr. will be held at 10:00 a.m. Tuesday, May 25, 2021, at the Peacock Family Chapel. Interment for Doyle will be held at 2:00 p.m. at the Springfield Cemetery in Springfield.
Memorial contributions may be made to the Wounded Warrior Project either direct or in care of the funeral home office.
Arrangements are under the direction of Peacock Funeral Home.