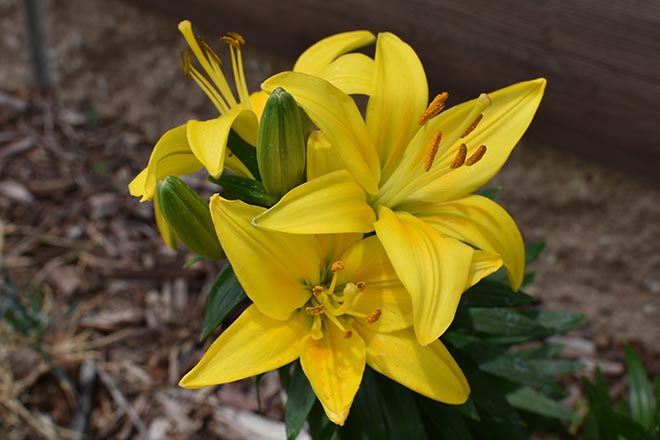 Published
Monday, January 21, 2019
J.D. Wilson
November 6, 1939 - January 18, 2019
J.D. was born November 6, 1939, at Liberal, Kansas, to Dewey and Janet (Sutton) Wilson. He passed away January 18, 2019 at his home in Sheridan Lake at the age of 79.
He is preceded in death by his infant son, Steven Wilson, great-grandchild, Lynnox Yuhas, his parents, and his siblings, Ian Wilson, Ray Wilson, Winfred "Winnie" Wilson, Burl "Bud" Wilson and Murl Burrows.
J.D. is survived by his wife, Barbara Wilson, of the family home in Sheridan Lake; children, Cheryl (Mike) Hernandez of Lakewood, Sandra McClave of McClave, Scott (Jayne) Wilson, JoDell (Jim) Rogers all of Lamar and Jay (Sharon) Wilson of Sheridan Lake; grandchildren, Alexandria Steerman, Michelle Hernandez, Andrew Hernandez, Bobbie Jo Yuhas, Jon McClave, Mark McClave, Joshua Wilson, Amelia Vigil, Jason Wilson, Jake Rogers, Jesse Rogers, Joey Rogers, Stephen Wilson, Kaylee Wilson, Ty Wilson and Kara Wilson and a great-granddaughter, Paisley Rose Vigil. He is also survived by his siblings, Inez Haley of Corpus Christi, Texas, Loretta (Art) Shephard of Helena, Oklahoma, Mary VanderKooy of Aurora, and Robert "Bob" (Pat) Wilson of Aliso Viejo, California; his sister-in-law, Lila Wilson of Sterling, as well as numerous nieces, nephews, other family and a host of friends.
A celebration of life for J.D. Wilson will be held at 1:00 p.m. Friday, January 25, 2019, at the Lamar Missionary Baptist Church. Interment will follow at Fairmount Cemetery.
Visitation for J.D. will be held Thursday, January 24, 2019, from 3:00 p.m. to 7:00 p.m. at the Peacock Family Chapel.
In lieu of flowers, memorial contributions may be made to the Lamar Area Hospice and/or Lamar Missionary Baptist Church either direct or in care of the funeral home office.
Services are under the direction of the Peacock Family.