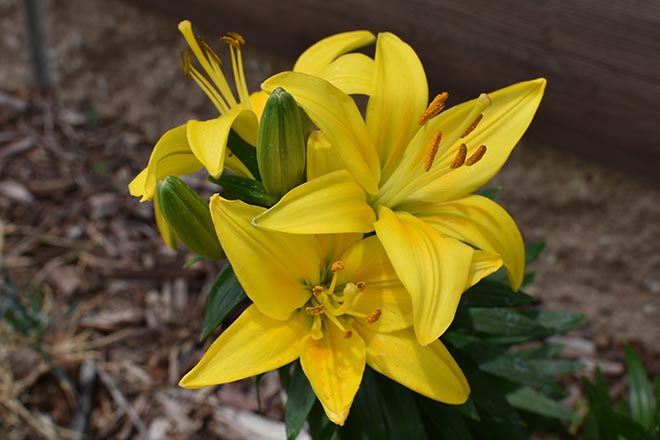 Published
Sunday, November 14, 2021
Oney Michelle Jones
February 21, 1968 - November 8, 2021
Oney was born February 21, 1968, at Lamar to Michiel E. and Shirley Jean (Borns) Morlan and passed away November 8, 2021, at the UC Health Hospital in Highlands Ranch at the age of 53.
She is preceded in death by her father; Mike Morlan; Rick's parents, Casey and Betty Jones, maternal grandparents, Ray and Jane Borns; paternal grandparents, James "Jim" and Dorothy Morlan; aunts, Janet (Bob) Reisinger and Pam Coen; uncle, Perry Middleton; and cousins, Sheryl Reisinger, Dandy Semler and Wesley Borns.
Oney is survived by her children, Morgan (Lance) Clark, Ethan (Emily) Jones and Eli (Alyssa) Jones; grandchildren, Mason, Margo and Joshua; the father of her children, Rick Jones, all of Wiley; mother, Shirley Morlan of Kit Carson; and brother, Jamey (Rhiannon) Morlan. She is also survived by aunts and uncles, Bev Middleton of Lamar, Gary and Tricia Borns of Hugo, and Patricia Smith of Colorado Springs; cousins, Stacy (Chris) Salling, Levi (Lisa) Middleton, Micah (Gina) Middleton, Jessica Borns, Donnie (Toni) Coen, Annette Coen, Megan (Matt) Jackson, Darci Semler, Dace (Buffy) Neugebauer, Debbie (Gary) Wilson, Michael Reisinger, Regina Reisinger, and Bobby Reisinger; niece, Janee Morlan; nephews, Kayden Morlan, Jarret McCurdy, and Josh Wilson; great niece, Jentrie Morlan; along with many more cherished extended family members. Oney has been a lifelong resident of the Wiley community and has many surviving friends and neighbors.
A celebration of life for Oney Michelle Jones will be held at 12:00 p.m. Friday, November 19, 2021, at the Lamar Christian Church with Pastors Ian Blacker and Paul Floyd co-officiating. Interment will follow at the Wiley Cemetery in Wiley.
Memorial contributions may be made to the Oney Jones Memorial Fund at Legacy Bank or in care of the funeral home office.
Arrangements are under the direction of the Peacock Family.