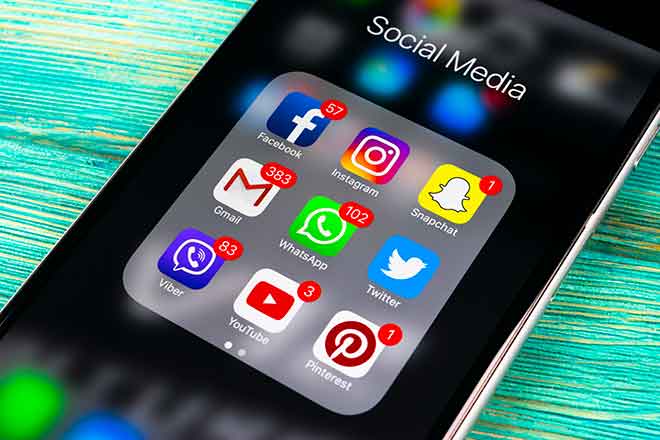 Published
Tuesday, April 20, 2021
(The Center Square) - Campaign strategists have named U.S. Sen. Josh Hawley, R-Mo., as one of the leading presidential contenders for 2024, but right now the senator has taken on a controversial and ambitious goal: regulating Big Tech.
Not only that, he may have enough allies among the Democrats to put the biggest tech leaders in a pinch.
Hawley introduced legislation Monday that directly targets several of the largest tech companies to "restore accountability and competition." The "Bust up Big Tech" Act is the latest in a series of legislative initiatives that would create rules to limit companies like Amazon, Facebook and Google.
"Woke Big Tech companies like Google and Amazon have been coddled by Washington politicians for years," Hawley said. "This treatment has allowed them to amass colossal amounts of power that they use to censor political opinions they don't agree with and shut out competitors who offer consumers an alternative to the status quo. It's past time to bust up Big Tech companies, restore competition, and give the power back to the American consumers."
Specifically, Hawley's legislation would empower the Federal Trade Commission to monitor and enforce several new rules, including preventing companies that host search engines or marketplaces from providing their own retail products in those venues.
"Amazon should not be able to own Amazon Marketplace and sell their own Amazon products on their marketplace against other competitors," Hawley's office said in a statement. "Amazon cannot continue to operate an overwhelmingly dominant retail business and simultaneously own an enormous share of the cloud computing technology upon which the internet itself is built."
The bill would also prevent those companies, like Amazon, from also hosting the cloud computing used by many sites. Amazon made headlines earlier this year when it booted the conservative social media site Parler from its cloud hosting services.
"Amazon cannot continue to operate an overwhelmingly dominant retail business and simultaneously own an enormous share of the cloud computing technology upon which the internet itself is built," Hawley's office said.
The proposal comes after a series of Congressional hearings where lawmakers from both sides of the aisle have been critical of the larger tech companies.
Hawley's rise to prominence within his own party, and rumors he will seek out a 2024 presidential bid, suggest his focus on tech could become front and center in the minds of Americans.
The first quarter Federal Election Commission filings show Hawley has serious fundraising chops, raising about $3 million in the first three months of this year. He was bested only by Sen. Ted Cruz, R-Texas, who nearly nabbed the Republican nomination last time around.
Monday's filing is the latest in a series of bills from Hawley targeting tech companies. One bill introduced last week would ban the popular app Tik-Tok from government devices for its ties to the Chinese communist party. Another bill would ban all mergers and acquisitions for companies with more than $100 billion in market capitalization.
"Facebook's dominance in social networking should prevent it from acquiring startups seeking to build new social media platforms," Hawley's office said.
Since the 2016 elections put Facebook under scrutiny, Congress has held several hearings on a range of issues where tech CEOs have testified. Every time, both Democrats and Republicans aggressively questioned the business leaders, often with different lines of attack, but both with the same attitude.
On the left side of the aisle, an array of prominent members have vocalized a desire to go after tech companies. U.S. Sen. Amy Klobuchar, D-Minn., who sought the Democratic nomination for president early last year, introduced legislation earlier this year to bolster anti-trust laws that could hinder tech companies.
"Antitrust enforcement affects more than just price and output - it's part of our everyday lives, from the price of groceries at the market to the cost of prescription drugs," Klobuchar said. "Tackling concentrations of power is a linchpin to a healthy economy. These aren't partisan issues, they're consumer issues, and these bills will protect consumers by modernizing antitrust enforcement and promoting competition."
From more the moderate Klobuchar, to the more progessive Sen. Liz Warren, D-Mass., anti-trust efforts appear to have broad support.
"Today's big tech companies have too much power - too much power over our economy, our society, and our democracy," Warren said.
It's clear members of both parties want to regulate the tech industry, but what proposals will actually become law and how soon that will happen remains to be seen.
At a virtual Congressional hearing in March attended by several tech CEOs, one member of the House captured the sentiment.
"It sounds like everybody on both sides of the aisle is not happy," said Rep. Fred Upton, R-Mich.