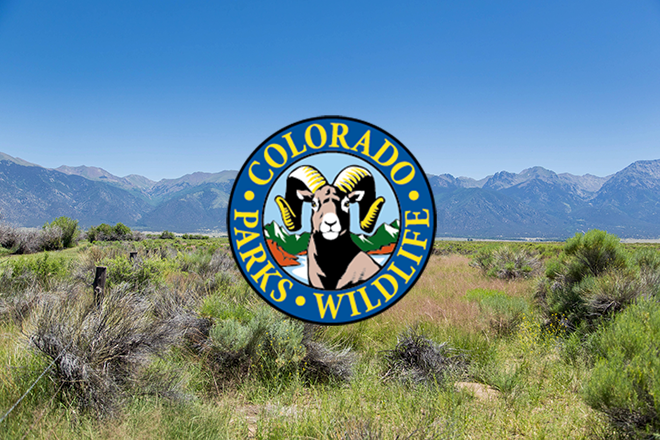 Published
Wednesday, January 4, 2023
Governor Jared Polis, Colorado Parks and Wildlife, and the Division of Motor Vehicles have announced the $29 Keep Colorado Wild state parks pass is now available to save Coloradans money with their 2023 vehicle registrations, building upon the Polis administration's work to save Coloradans money and support Colorado's world-class outdoors.
"These exciting money savings build upon our work to reduce costs and make sure Coloradans can access and enjoy Colorado's vast great outdoors," said Gov. Polis. "With over $50 of savings cutting the cost of the state parks pass by 60%, we are making sure our world-class outdoors can be explored and treasured for generations to come."
Colorado residents will see a $29 Keep Colorado Wild Pass added to their annual vehicle registration through the Division of Motor Vehicles (DMV) starting with 2023 vehicle registrations. The $29 pass fee is included in the vehicle registration price total of passenger vehicles, motorcycles, light trucks and recreation vehicles unless opted out during the DMV vehicle registration process.
Governor Polis signed bipartisan legislation sponsored by Senate President Steve Fenberg, Representatives Kerry Tipper and Perry Will, and Senator Kerry Donovan to create the Keep Colorado Wild Annual Pass, putting money back into the pockets of hardworking Coloradans.
Under the Polis administration, Colorado has worked to create new state parks, opening Fishers Peak in Trinidad and launching a partnership in the Fall of 2021 to create Colorado's 43rd State Park at Sweetwater Lake in collaboration with local stakeholders.
The Keep Colorado Wild Pass offers a 60 percent savings on an annual park pass and car, bike, and foot entry to all Colorado state parks. Money raised from pass sales also supports local:
State park systems
Search and rescue teams
Avalanche safety programs
Wildlife conservation efforts
Outdoor accessibility and educational opportunities
Colorado is home to world-class state parks, more than 960 species of wildlife, and 23 million acres of public lands, ranging from wetlands to forests, canyon landscapes to mountain lakes.
"Whether you use the pass to visit state parks or just want to show support for wildlife programs and outdoor first responders, your contribution helps protect the outdoor lifestyle our communities treasure," said Colorado Parks and Wildlife Acting Director Heather Disney Dugan. "Our agency is excited to offer affordable access to parks through this conservation pass and we are grateful for our state's desire to invest more into protecting our great outdoors."
Residents can buy or opt-out of the pass every year when registering a passenger vehicle, light truck, motorcycle, and recreational vehicle with the DMV online, through a kiosk, by mail, or with a customer service representative in-person.
The pass is not transferable between vehicles and is linked to a specific license plate and registration card. When purchased, a Colorado Parks and Wildlife logo will be printed on the vehicle registration card which gives access to state parks when presented at park entrance stations. For more pass details, read the Frequently Asked Questions. To learn more about vehicle and license plate information, visit the DMV website.
"Choosing the Keep Colorado Wild Pass when registering your vehicle is a great way to support our state park system, search and rescue teams, and much more, " said DMV Senior Director Electra Bustle. "Being able to register your vehicle and purchase the state park's pass at the same time is more efficient for our customers and supports the DMV's vision to provide Coloradans a 21st Century customer service experience."
Because vehicle registrations happen throughout the year, there will be situations where current CPW annual park pass customers will have overlapping annual passes. To address these issues, CPW established refund options to cover the time between when a current annual state park pass expires and when a vehicle registration is due.
All regularly priced CPW daily or annual park passes are still available to customers. Centennial Passes are also available for $14 to residents enrolled in income-eligible state and federal programs.
To learn more about the Keep Colorado Wild Pass, visit cpw.info/keepcoloradowild or cpw.info/keepcoloradowildpassspanish