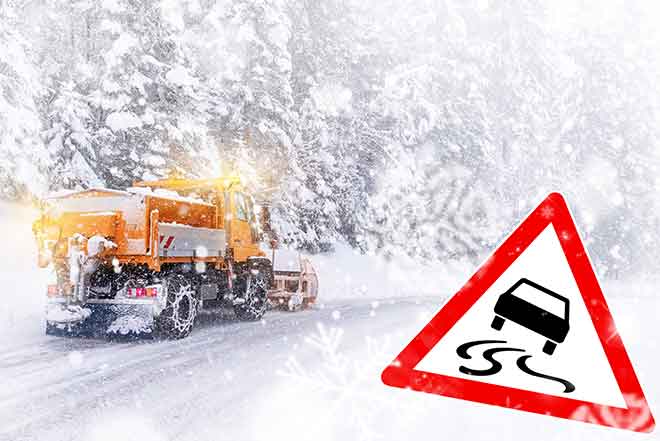 Published
Sunday, January 24, 2021
One of the first in a series of storms that will move into the West Coast will emerge in the central U.S. early week and become the next disruptive winter storm for a large swath of the eastern U.S.
After a lighter snow and ice event creates some slippery travel across the northern Plains and Midwest this weekend, this next larger storm will take shape farther south, and spread a healthy dose of wintry weather all the way through the mid-Atlantic coast.
Rain will break out across the southern Plains Sunday as the storm initially starts to take shape. Thunderstorms could also break out Sunday evening and overnight and pack a punch, with at least some threat for some locally severe storms.
As the precipitation shifts north and east, it will meet with colder air that will result in a narrow zone of ice that begins to take shape Sunday night into Monday.
First thing Monday morning, places along the Interstate 70 corridor, like Columbus, Ohio, Indianapolis, and Kansas City could all be dealing with some icy spots, especially on elevated surfaces. Untreated bridges and overpasses could become especially slick for early morning commuters. Luckily, most of these areas will change to just plain rain.
"Most areas from the Ohio Valley westward into the central Plains that see an icy mix Sunday night into Monday morning will change over to plain rain during the day Monday as milder air arrives," explained AccuWeather Meteorologist Rob Richards.
"However, just to the north of these areas, the milder air may never make it, and a mix of snow, sleet and freezing rain may prevail throughout the storm."
Places like Akron, Ohio, Fort Wayne, Indiana and Peoria, Illinois, are places that may need to be on alert for a prolonged icy mix for a time, with some snow and sleet accumulating as well as freezing rain.
Just a little farther north, a swath of heavy snow is expected to develop, and will also lead to travel disruptions across the central Plains and Midwest.
"Snow will develop on the northwest side of the storm Sunday night in Kansas, and then expand northeastward and become heavier by Monday," Richards said.
"Both the zones of ice and heavy snow will be relatively narrow, and subtle shifts in the track of the storm can cause those who see the most significant impacts to shift as well. But confidence is growing that there will be some parts of the Midwest that could reach a foot of fresh snow."
Chicago could be a location caught in the crosshairs for the heaviest snow. AccuWeather forecasters say 4-8 inches of snow is expected for Chicago currently, but it wouldn't take much of a shift in the storm to bring more to that area.
Chicago has only received about 50% of its normal snowfall so far this season, picking up 8.6 inches through Jan. 23. By early week, Chicago could be close to their normal snowfall levels for this season to date.