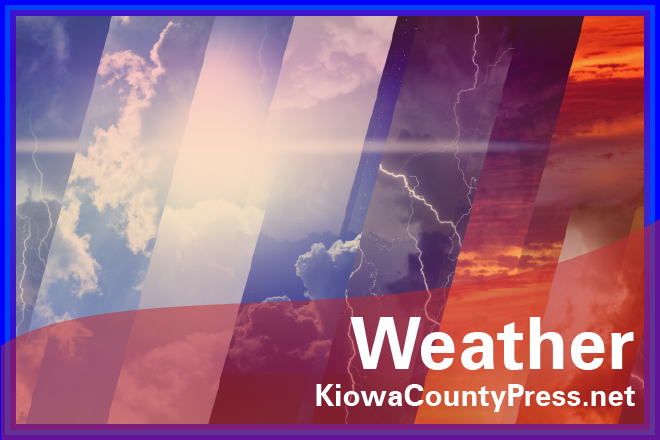 Published
Sunday, December 17, 2017
Sunday starts off cooler ahead of a few warm days before winter arrives - both on the calendar and in Colorado's weather. Snow may accompany the start of the season.
Eastern Plains
Freezing drizzle is expected across much of northeast Colorado Sunday, while the southeast will see patchy fog clearing through the morning. Temperatures will be much cooler than Saturday, with most of the plains reaching only low 40s.
Dry conditions will prevail for the first half of the work week, with temperatures rising to the 50s Monday and Tuesday, and even hitting low 60s Wednesday.
Conditions change noticeably Thursday as a system out of the Pacific Northwest starts to cross the state, with another system dropping out of Canada Friday bringing even colder air. High temperatures will be in the upper 20s to mid-30s, and will remain below the freezing mark Saturday. A chance of snow will accompany the colder air into the weekend.
West Slope
Sunday remains dry across the west, offering no help to alleviate moderate drought conditions impacting much of the region. Temperatures will be in the 40s for most of the area, though northwest Colorado will see low 30s.
Dry weather continues Monday and into the middle of the week as temperatures largely remain in the 40s, with low 50s expected Wednesday.
By Thursday morning, a cold front will begin to drop south out of Wyoming, reaching the Interstate 70 corridor by midday and the San Juan Mountains by Thursday evening. Look for the coldest temperatures of the year, though snow accumulation may be limited. The Highway 50 corridor may see the first snowfall of the season.
Models are offering a variety of potential outcomes for the coming weekend. While colder than average temperatures are likely, snowfall amounts could range from a light dusting to a significant snow event.
Weather Updates
Weather information updated throughout the day can be found at http://KiowaCountyPress.net/weather
Temperature Forecast - December 17 - 20

Sunday

Monday

Tuesday

Wednesday

City

High

Low

High

Low

High

Low

High

Low

Eads

42

18

55

23

55

22

59

24

Springfield

39

22

61

27

54

27

63

31

Trinidad

47

28

57

29

52

29

63

28

Limon

40

15

55

19

52

21

59

18

Sterling

41

18

54

24

53

24

57

18

Fort Morgan

42

17

53

22

53

23

57

16

Craig

31

14

34

18

39

21

42

14

Grand Junction

43

16

46

21

48

22

50

22

Montrose

42

16

44

19

47

22

50

22

Cortez

47

14

47

17

49

19

51

21