Image
DNA results confirm gray wolves' presence in Moffat County
A genetics lab has confirmed the presence of wolves in Moffat County, Colorado Parks and Wildlife (CPW) announced.
It's the first official documentation of a wolf pack in Colorado in over 70 years, CPW said in a statement Thursday.
DNA results recovered from scat samples found near an elk carcass earlier this year found one male and three female wolves present, all likely siblings. It's unknown the age of the wolves, CPW added. 
"The DNA doesn't tell us the age," CPW Species Conservation Program Manager Eric Odell said. "We don't know where or when they were born. We can't say. But that they are closely related wolves is a pretty significant finding." 
Previous eyewitness reports said there were six wolves spotted, but "just because we only collected four scat samples doesn't mean there were only four animals," Odell said. 
Image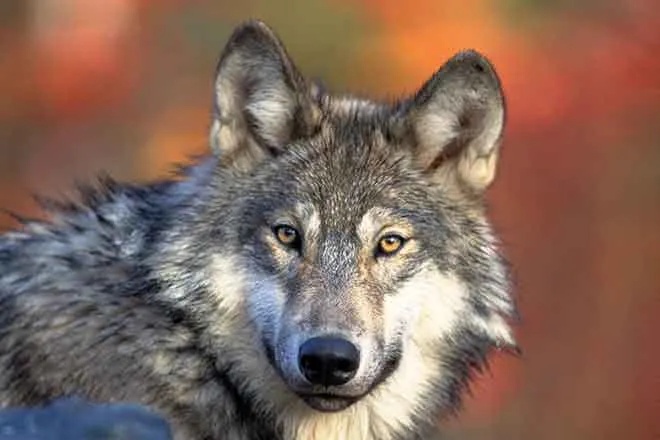 CPW added that it's awaiting additional DNA test results from scat samples collected Jan. 19  after a possible sighting. 
The DNA results confirm eyewitness sightings in October and sightings by CPW officers earlier this year, in addition to evidence found in Moffat County. 
The results also come as Colorado voters are set to decide at the ballot box in November whether gray wolf populations should be reintroduced across the Western Slope. If the "Restoration of Gray Wolves" Initiative is approved, CPW would be required to create and implement a restoration plan.
Proponents of the measure say reintroducing wolf populations would restore a key part of the state's ecosystem, while opponents, made up mostly of ranchers and hunting groups, say reintroduction would damage wildlife and livestock in the region. Gray wolf reintroduction has also been formally opposed by numerous counties across the state.
The issue could also be decided by the state legislature via Senate Bill 121, introduced in January by Sen. Kerry Donovan, D-Vail. 
SB 121 would authorize the Colorado Parks and Wildlife Commission to adopt a plan for reintroduction and management of gray wolves. Any plan would not take effect, however, if a self-sustaining gray wolf population is existent, the legislation says.