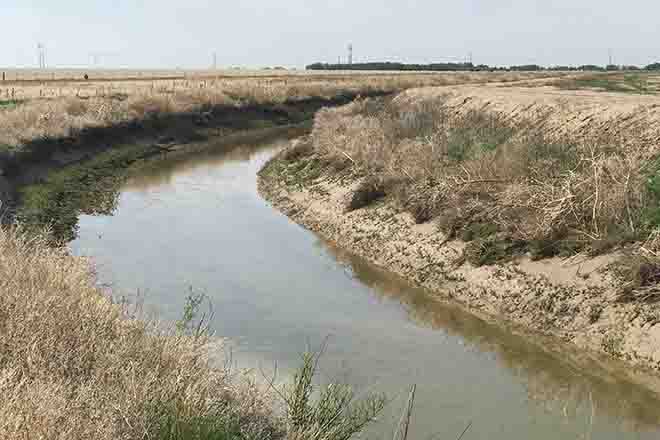 Published
Sunday, January 9, 2022
The Bureau of Reclamation released a draft environmental assessment to supplement a final environmental impact statement (FEIS) completed in 2013 for proposed changes associated with construction and operation of the Arkansas Valley Conduit (AVC).
"Reclamation released an AVC Supplemental Information Report, in June 2021, that identified proposed changes in the AVC footprint, AVC participants, and a three-party contract with the Southeastern Colorado Water Conservancy District (Southeastern) and Pueblo Water," said Reclamation Eastern Colorado Area Manager, Jeffrey Rieker. "This draft environmental assessment provides the supplemental analysis of the information in that report."
Reclamation would construct the AVC trunkline and Southeastern while AVC participants and others would construct AVC spur and delivery pipelines under the Proposed Action. The AVC project would utilize Pueblo Water's existing system to treat and deliver AVC water from Pueblo Reservoir to a connection point east of the City of Pueblo along U.S. Highway 50, and eliminate 24.7 miles of pipeline construction around the city of Pueblo that was originally included the FEIS's selected alternative.
The three-party contract will address AVC's use of Pueblo Water's water treatment plant and water delivery system, as well as Pueblo Water's continued use of excess capacity storage in Pueblo Reservoir. The contract also incorporates the storage of additional water rights associated with the Bessemer Ditch and will replace an existing 25-year excess capacity contract that expires in 2025.
The environmental assessment has been prepared in compliance with the National Environmental Policy Act and is available for public review and comment at: https://www.usbr.gov/gp/ecao/avc/. The 2013 AVC FEIS, 2014 AVC Record of Decision, and 2021 AVC Supplemental Information Report can also be accessed from this webpage. Reclamation is requesting that any comments on the draft environmental assessment be submitted by January 30, 2022. Comments can be sent to tstroh@usbr.gov.
AVC is an authorized feature for the Fryingpan-Arkansas Project in Southeastern Colorado in Pueblo, Crowley, Otero, Bent, Prowers and Kiowa Counties.