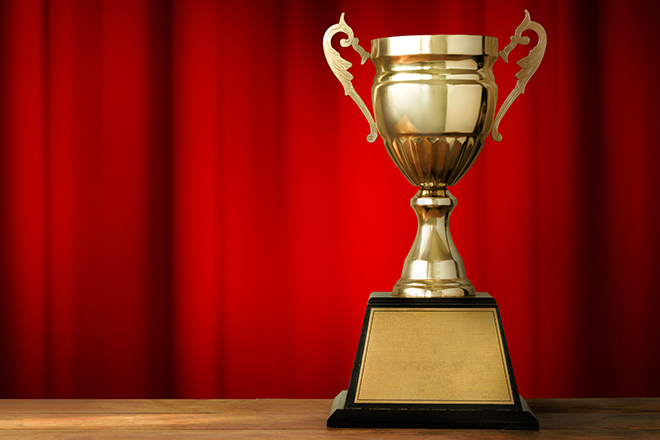 Published
Friday, May 29, 2020
Mr. Bohlander
TOP STUDENTS
ALGEBRA 1: Piper Sorter
ALGEBRA 2: Ross Brown
GEOMETRY: Ross Brown
COLLEGE ALGEBRA: Ally Spady
COLLEGE STATS: Ally Spady
Eads High School 2020 Principal's Leadership Award Kaycee Ellenberger
Eads High School 2020 All-Around Student Award Kaycee Ellenberger
Mrs. Ellenberger
TOP STUDENTS
MARKETING: Ross Brown
BASIC COMPUTERS: Levi Johnson
PERSONAL FINANCE: Mollie Kelley
BUSINESS MATH: Brandon Lening
INTRO TO BUSINESS: Aj Vasquez
FBLA AWARDS
BAA FUTURE AWARDS: Aj Vasquez, Caleb Lane, Brenden Reifschneider, Jeff Peterson
BAA BUSINESS AWARDS: Chris Scranton, Mollie Kelley, Keaton Coen
BAA AMERICA AWARD: Lauren Brown
STATE TOP 10 PLACERS: Ross Brown, Joe Haase, Mollie Kelley, Rhealie Rittgers, Amber Kopasz, Brad Musgrave
NATIONAL QUALIFIERS: Ross Brown, Joe Haase
FIRST EVER STATE OFFICER FOR 2020-2021 Mollie Kelley
COMMUNITY SERVICE AWARDS FOR 50 OR MORE HOURS OF VOLUNTEERISM IN HIGH School Rhealie Rittgers And Kaycee Ellenberger
PEAK V (HIGHEST LEVEL) CHAPTER AWARD EADS HIGH SCHOOL
Ms. Fox
KNOWLEDGE BOWL
The Eads Knowledge Bowl teams represented the school very well throughout the season. The varsity team and the B team competed well, with both teams placing at several tournaments. The varsity team had a strong showing at the regional tournament and qualified for the state competition. Unfortunately, the state tournament had to be cancelled a few days before the competition was to begin, so the team was unable to compete in the state championship.
The team members were SENIOR Kaycee Ellenberger, JUNIORS Joe Haase, Hatch Nelson, Amber Kopasz, Mollie Kelley, Ally Spady, and Lexi Lopez, SOPHOMORE Ross Brown, and FRESHMEN Maggie Haase and Brenden Reifschneider.
Dr. Wagner
A's ALL 4 QUARTERS
PHYSICAL SCIENCE: Sam Courkamp, Maggie Haase, Piper Sorter, AJ Vasquez
BIOLOGY 1: Ross Brown, Levi Johnson, Rhealie Rittgers
CHEMISTRY: Kaycee Ellenberger
ASTRONOMY/ZOOLOGY: Sam Courkamp, Piper Sorter, AJ Vasquez
BIOLOGY 2: Joe Haase, Mollie Kelley, Amber Kopasz, Morgan Morris, Hatch Nelson, Ally Spady, Colby Stoker
STEM: Ross Brown, Victoria Carey, Zack Fowler, Levi Johnson, Mollie Kelley, Amber Kopasz, Cade McDowell, Ty Wilson
Mrs. James
TOP STUDENTS
PSY 101 - Lauren Brown
PSY 102 - Kaycee Ellenberger
HIS 101 and 102- Lauren Brown
POS 111 (American Gov.) Hatch Nelson
GEO 105 - Ally Spady
GEOGRAPHY - Maggie Haase
CIVICS - Mollie Kelley
WORLD HISTORY - Tie between Mollie Kelley, Amber Kopasz, and Ally Spady
US HISTORY - Rhealie Rittgers
ADDITIONAL AWARD
RICHARD GILDER HISTORY/CIVICS AWARD - Amber Kopasz
This is a new book award created by the Gilder-Lehrman Institute of American History to recognize "a promising and passionate student" in the areas of history and civics. While not always expressing her opinions in class, Amber has deeply held beliefs and a broad interest in history. Amber received a copy of David McCullough's "1776" in recognition of her work.
Mrs. Vasquez
TOP ENGLISH STUDENTS
ENGLISH I: Maggie Haase
ENGLISH II: Rhealie Rittgers
ENGLISH III: Ally Spady
ENGLISH IV: Keaton Coen
DUAL CREDIT COURSE TOP STUDENTS
INTRODUCTION TO LITERATURE: Ally Spady
PUBLIC SPEAKING: Joe Haase
HUGH O'BRIEN (HOBY) AWARD FOR LEADERSHIP: Rhealie Rittgers & Kyra Sheridan
ZONTA GIRL 2020 & DAR GOOD CITIZEN: Kaycee Ellenberger
SOCIETY OF WOMEN ENGINEERS HONORS:
HIGHEST HONOR: Ally Spady
HIGH HONOR: Kaycee Ellenberger
HONOR: Mollie Kelley
CU-BOULDER OUTSTANDING JUNIOR AWARD: Ally Spady
S.T.A.N.D. CLUB
This year's S.T.A.N.D. Club was small but mighty! We had a great Red Ribbon Week and continued our tradition of serving Thanksgiving dinner in the cafeteria. These great members were led by Ally Spady & Rhealie Rittgers.
STUDENT COUNCIL 2019-20
2019-2020 STUCO OFFICERS: President:Kaycee Ellenberger, VP: Ally Spady, Treasurer: Cade McDowell, Reporter: Samantha Courkamp
This was a tremendous group that had inventive ideas and the drive to accomplish them! I am sorry the year was cut short, as I'm sure they would have produced some terrific events this spring. We will set our sights on next year!
STUDENT COUNCIL 2020-2021 OFFICER TEAM President: Ally Spady Vice-President: Rhealie Rittgers Treasurer: Samantha Courkamp Reporter: Brentley Lening CONGRATULATIONS!!!
Mrs. Britten
ART RECOGNITION
John Brown: The ART of Language "A picture is a poem without words." Horace
Samantha Courkamp: The ART of Hard Work "Inspiration exists, but you have to find it working."
Pablo Picasso
Taygen Ferris: The ART of Original Idea "This world doesn't make sense, so why should I paint
pictures that do?" Pablo Picasso
Magdalen Haase: The ART of Being an Artist "Every child is an artist. The problem is to remain an
artist once they grow up." Pablo Picasso
Brianna Habinck: The ART of Learning "Learning never exhausts the mind." Leonardo da Vinci Caleb Lane: The ART of Positivity "There are always flowers for those who want to see them." Henri Matisse
Lexi Lopez: The ART of Imagination "For my part I know nothing with any certainty, but the sight
of the stars makes me dream." Van Gogh
Jeffery Peterson: The ART of Determination "One must from time to time attempt things that are
beyond one's capacity." Pierre Renoir
Brenden Reifschneider: The ART of Making a Difference "I want to be somebody. I want to make a contribution. I want to leave my mark here." Faith Ringgold
Piper Sorter: The ART of Kindness "There is nothing more artistic than to love people." Van Gogh
Antonio Vasquez: The ART of Perseverance "It's on strength of observation and reflection that we find a way. So we must dig and delve unceasingly." Claude Monet
Miss Konig
EADS FFA CHAPTER 2019 - 2020
Brandon Lening, Angel Medina, Chase Stolzenberger, Bryson Watne, Jonah Schofield, John Brown, Taite Johnson Cade McDowell, Brianna Habinck, Piper Sorter, Duncan Habinck, Maggie Haase, Levi Johnson, Kyra Sheridan, Ty Wilson Taygen Ferris, Victoria Carey, Morgan Morris, Samantha Courkamp, Rhealie Rittgers, Cynthia Watson, Lexi Lopez, Lauren Brown Colby Stoker, Morgyn Johnson, Kaycee Ellenberger, Ally Spady, Hatch Nelson , Bradley Musgrave
2019-2020 STATE DEGREE RECIPIENTS Lauren Brown, Bradley Musgrave, Hatch Nelson, Ally Spady, Colby Stoker, Jonah Schofield (Pending State Approval)
GREENHAND DEGREE RECIPIENTS John Brown, Samantha Courkamp, Taygen Ferris, Maggie Haase, Brianna Habinck, Piper Sorter, Morgan Morris
CHAPTER DEGREE RECIPIENTS Duncan Habinck, Taite Johnson, Levi Johnson, Cade McDowell, Rhealie Rittgers, Kyra Sheridan, Chase Stolzenberger, Bryson Watne, Ty Wilson
SPECIAL AWARDS
Star Greenhand - Maggie Haase
Star Farmer - Jonah Schofield
Dekalb Award - Kaycee Ellenberger
Leadership Award - Kaycee Ellenberger
Record Keeping Award - Jonah Schofield
Star Ag Mechanic Award - Angel Medina
OUTSTANDING STUDENTS
Outstanding Freshman - Piper Sorter
Outstanding Sophomore - Rhealie Rittgers
Outstanding Junior - Colby Stoker
Outstanding Senior - Morgyn Johnson
CHAPTER PROFICIENCY AWARDS
Goat Production - Ally Spady (Gold), Kyra Sheridan (Silver), Taite Johnson (Bronze)
Swine Production - Colby Stoker (Gold), Cade McDowell (Silver), Ty Wilson (Silver), Brandon Lening (Bronze)
Sheep Production - Kaycee Ellenberger (Gold)
Diversified Livestock Production - Hatch Nelson (Gold), Jonah Schofield (Gold), Lauren Brown (Silver),
Chase Stolzenberger (Bronze)
Beef Production Placement - Morgyn Johnson (Gold), Rhealie Rittgers (Gold)
Diversified Agricultural Production Placement - Bradley Musgrave (Bronze)
Mr. Eder
VARSITY LETTER WINNERS
VOLLEYBALL: Rhealie Rittgers, Lauren Brown, Crystal Watson, Ally Spady, Maggie Haase, Kaycee Ellenberger, Brianna Habinck, Kyra Sheridan, Sam Courkamp, Colby Stoker, Mollie Kelley,
CHEER: Brianna Habinck, Piper Sorter, Taygen Ferris, Crystal Watson,
GOLF: Brandon Lening, Ross Brown, Joe Haase, Duncan Habinck, Bradley Musgrave,
FOOTBALL: Ty Wilson, Cade McDowell, Dillon Hernandez, Donte Sierra, Hatch Nelson, Zack Fowler, Angel Medina, Damien Barnes,
WRESTLING: Brenden Reifschneider, Taite Johnson, Chase Stolzenberger,
BOYS BASKETBALL: Alex Schmidt, Damien Barnes, Hatch Nelson, Ty Wilson, Cade McDowell, Brandon Lening, Joe Haase,
GIRLS BASKETBALL: Lexi Lopez, Maggie Haase, Kaycee Ellenberger, Rhealie Rittgers, Crystal Watson, Morgyn Johnson, Ally Spady, Sam Courkamp,
ALL CONFERENCE & SCHOOL RECORDS
VOLLEYBALL: 1st Team- Rhealie Rittger, 2nd Team- Lauren Brown, Honorable Men.-Kaycee Ellenberger, Ally Spady
FOOTBALL: Damien Barnes, Angel Medina,
GIRLS BASKETBALL: Ally Spady, Morgyn Johnson, Rhealie Rittgers, Honorable Men.- Kaycee Ellenberger All Defense- Rhealie Rittgers
BOYS BASKETBALL: Alex Schmidt, Damien Barnes, Defense- Damien Barnes,
SCHOOL RECORDS
FOOTBALL Damien Barnes: Rushing Yards in a season- 2,098 (1,944); Points in a season- 294 (260);
Total touchdowns in a season- 46 (43); Rushing touchdowns in a season- 36 (35)