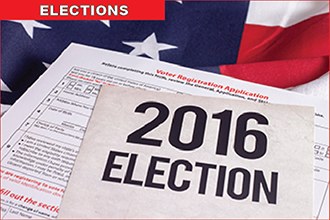 Published
Friday, February 5, 2016
Eads Municipal Election
April 5, 2016
The Eads Municipal Election will be held on Tuesday, April 5, 2016. Polls will be open from 7:00 a.m. to 7:00 p.m.
There are Trustee positions and the Mayor position open this election.
Nomination petitions can be picked up February 16, 2016 at City Hall, 110 W. 13th St., and have to be returned to City Hall by 5:00 p.m. Friday March 4, 2016.
This will be a polling place election so you either have to go to the polls to vote or request an absentee ballot.
To request an absentee ballot or if you have any questions please contact the Town Clerk's office at 438-5590.
Robin Fox
Town Clerk
Town of Eads
Published February 5, 2016
In the Kiowa County Press