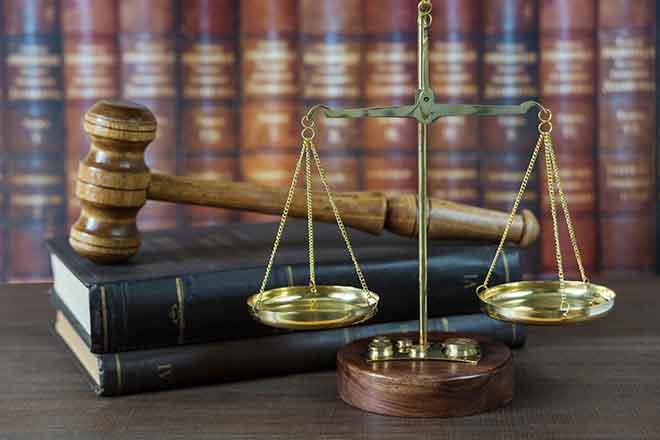 Published
Friday, March 3, 2023
BEFORE THE OIL AND GAS CONSERVATION COMMISSION OF THE STATE OF COLORADO
IN THE MATTER OF THE APPLICATION BY JETTA OPERATING COMPANY, INC., FOR THREE VARIANCES FROM THE RECLAMATION REQUIREMENTS OF RULE 1004 FOR THE VEGETATIVE COVER THRESHOLD AND THE ACCESS ROADS LOCATED IN BACA AND KIOWA COUNTIES, COLORADO
CAUSE NO. 1
DOCKET NO. 221200374
TYPE: VARIANCE
NOTICE OF HEARING
Jetta Operating Company, Inc. (Operator No. 44645) ("Jetta" or "Applicant"), filed an Application for an order approving three Rule 502.b variances from the reclamation requirements of Rule 1004 to further revegetate the land and reclaim the necessary access roads at the subject well sites located in the below-described lands (the "Application Lands"). This Notice was sent to you because the Applicant believes you may be an interested party in the Application Lands.
APPLICATION LANDS
Township 35 South, Range 43 West, 6th P.M.
Section 10 SWNW
Section 11 NENW
Township 18 South, Range 52 West, 6th P.M.
Section 6 SWNW
SUBJECT WELLS
| | | |
| --- | --- | --- |
| Well Name | API No. | Location ID |
| Veda Taylor #1 | 05-009-06669 | 416747 |
| Anita Witcher #1 | 05-009-06668 | 416789 |
| Goldman Melcher Fed #1 | 05-061-06844 | 416933 |
DATE, TIME, AND LOCATION OF HEARING
(Subject to change)
The assigned Hearing Officer will hold a hearing only on the above referenced docket number at the following date, time, and location:
Date:

April 26, 2023

Time:

9:00 a.m.

Place:

Colorado Oil and Gas Conservation Commission

The Chancery Building

1120 Lincoln Street, Suite 801

Denver, CO 80203
PETITIONS
DEADLINE FOR PETITIONS BY AFFECTED PERSONS: March 27, 2023
Any interested party who wishes to participate formally must file a written petition with the Commission no later than the deadline provided above. Please see Commission Rule 507 at https://cogcc.state.co.us, under "Regulation," then select "Rules." Please note that, under Commission Rule 510.l, the deadline for petitions may only be continued for good cause, even if the hearing is continued beyond the date that is stated above. Pursuant to Commission Rule 507, if you do not file a proper petition, the Hearing Officer will not know that you wish to formally participate in this matter and the date and time of the hearing may change without additional notice to you. Parties wishing to file a petition must register online at https://oitco.hylandcloud.com/DNRCOGExternalAccess/Account/Login.aspx and select "Request Access to Site." Please refer to our "eFiling Users Guidebook" at https://cogcc.state.co.us/documents/reg/Hearings/External_Efiling_System_Handbook_December_2021_Final.pdf for more information. Under Commission Rule 508, if no petition is filed, the Application may be approved administratively without a formal hearing.
Any Affected Person who files a petition must be able to participate in a prehearing conference during the week of March 27, 2023, if a prehearing conference is requested by the Applicant or by any person who has filed a petition.
ADDITIONAL INFORMATION
For more information, you may review the Application, which was sent to you with this Notice. You may also contact the Applicant at the phone number or email address listed below.
In accordance with the Americans with Disabilities Act, if any party requires special accommodations as a result of a disability for this hearing, please contact Margaret Humecki at Cogcc.Hearings_Unit@state.co.us, prior to the hearing and arrangements will be made.
OIL AND GAS CONSERVATION COMMISSION OF THE STATE OF COLORADO
By /s/ Mimi C. Larsen, Secretary
Dated: February 17, 2023
Jetta Operating Company, Inc.
c/o Kelsey Johnson
Dave Neslin
Davis Graham & Stubbs LLP
1550 17th Street, Suite 500
Denver, CO 80202
Published March 3, 2023
In the Kiowa County Press