Image
Eads native honored by CHSAA
McClave School staff member JaLynn Oquist was recently honored by Colorado High School Activities Association in their series Many Faces of Leadership.
Currently, Oquist is in her fifth year as high school English teacher, fifth year as Athletic Director, and is the girls high school basketball assistant coach at the McClave school.
Image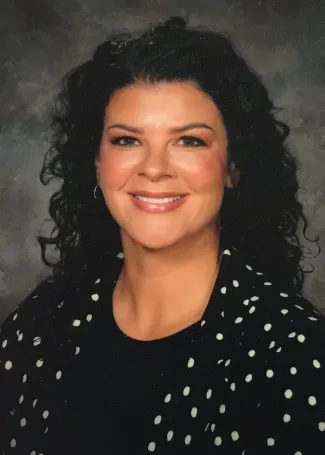 Oquist graduated from Eads High School and was involved in sports - her favorite being basketball under the direction of Shawn Randel. In 2003, Randel became the first coach in Colorado prep history to lead boys and girls basketball teams to state championships in the same year.
After graduating from Eads, Oquist attended Otero Junior College – now known as Otero College – where she played basketball. She went on to earn a degree in Psychology from the University of North Texas, and a master's degree in English from the University of Northen Colorado.
Oquist began her teaching career in Kit Carson and, after five years diving from Lamar to Kit Carson and back, it was time to find a shorter commute, hence McClave.
"Success doesn't just happen. Success takes work and support. I am so fortunate to have my husband, children, and our parents. Success also means critique from others. Listen - they may have a point which needs consideration," Oquist said.
"Be the Best You Can Be" is Oquist's motto. Realize you can't make everyone happy. Realize there is only so much time in a day. Some days, not everything gets done. Realize there is always time to listen.