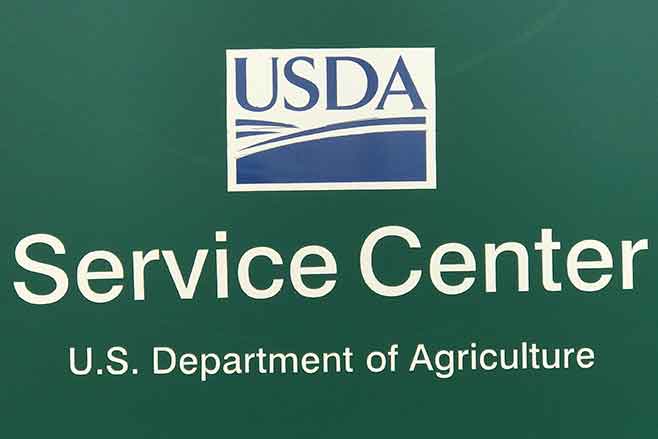 Published
Tuesday, October 4, 2022
IMPORTANT DATES TO REMEMBER
FALL REPORT OF ACREAGE DEADLINE- November 15, 2022.
NAP APPLICATION DEADLINE - Grass and Alfalfa - December 1, 2022
LIVESTOCK FORAGE PROGRAM - Applications are being accepted. Deadline to submit signed application - January 30, 2023.
SERVICE CENTER CLOSED
The USDA Service Center will be closed on Monday, October 10, 2022, in observance of Columbus Day Holiday. The Service Center will be open Tuesday, October 11, 2022.
OCTOBER PAYMENTS
The fiscal year 22 CRP annual rental payments will be issued in October. As of Monday morning, the software has not been made available to issue those payments. The FSA office asks that producers do not call the office asking when their payment will be issued. FSA has 30 days to issue the annual rental before interest begins to accrue. Many of the payments will be issued by direct deposit. If a producer has not received the annual rental payment(s) by Monday, October 24th then please notify the office.
NAP APPLICATION FOR COVERAGE
Interested producers have until Thursday, December 1, 2022, to request an application for coverage for grass for grazing.
For all coverage levels, the NAP service fee is the lesser of $325 per crop or $825 per producer per county, not to exceed a total of $1,950 for a producer with farming interests in multiple counties
NAP Enhancements for Qualified Producers
Qualified veteran farmers or ranchers are eligible for a service fee waiver and premium reduction if the NAP applicant meets certain eligibility criteria. Beginning, limited resource and targeted underserved farmers or ranchers remain eligible for a waiver of NAP service fees and premium reduction when they file form CCC-860, "Socially Disadvantaged, Limited Resource and Beginning Farmer or Rancher Certification."
For NAP application, eligibility, and related program information, contact your local County USDA Service Center or visit fsa.usda.gov/nap.
FALL REPORT OF ACREAGE DEADLINE - wheat and triticale
Producers have until November 15, 2022, to report fall planted crop acres intended for harvest or grazing in crop year 2022. To file a crop acreage report, you will need to provide:
Crop and crop type or variety.
Intended use of the crop.
Number of acres of the crop.
Map with approximate boundaries for the crop.
Planting date(s).
Planting pattern, when applicable.
Producer shares.
Irrigation practice(s).
Acreage prevented from planting, when applicable.
Other information as required.
Reminders for FSA Direct and Guaranteed Borrowers with Real Estate Security
Farm loan borrowers who have pledged real estate as security for their Farm Service Agency (FSA) direct or guaranteed loans are responsible for maintaining loan collateral. Borrowers must obtain prior consent or approval from FSA or the guaranteed lender for any transaction that affects real estate security. These transactions include, but are not limited to:
Leases of any kind
Easements of any kind
Subordinations
Partial releases
Sales
Failure to meet or follow the requirements in the loan agreement, promissory note, and other security instruments could lead to nonmonetary default which could jeopardize your current and future loans.
It is critical that borrowers keep an open line of communication with their FSA loan staff or guaranteed lender when it comes to changes in their operation.