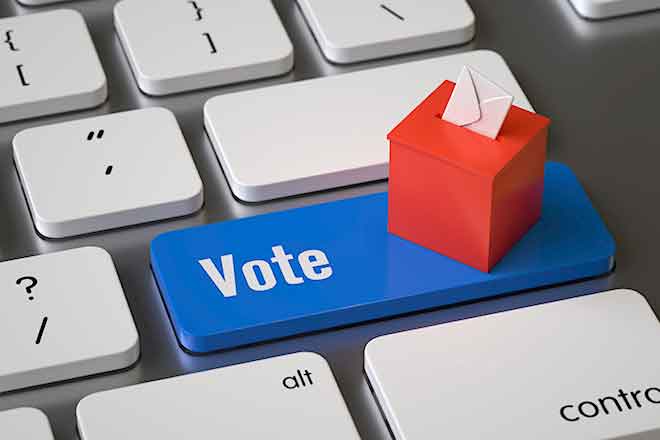 Published
Friday, November 1, 2019
By Derek Draplin | The Center Square
The committee behind the effort to pass Proposition CC has received nearly $4.3 million in contributions, while the opposition has collected $194,000, according to reports turned into the Colorado Secretary of State's office on Monday.
The reports detail contributions made from Oct. 10 to 23 and were due on Monday.
Voters have until November 5 to decide if they should allow state government to keep excess revenue it collects rather than reimburse taxpayers with that money, as required by the Taxpayer's Bill of Rights, a constitutional amendment passed in 1992.
If passed, Proposition CC would split the excess revenue state government keeps evenly between public education, higher education and transportation funding.
Yes on Prop CC has received $4,292,631 in contributions and spent $3,996,262 as of Oct. 23.
The group's biggest donors include Dan Ritchie, the former chancellor of the University of Denver, who's donated $1 million, and billionaire Pat Stryker, who's given $500,000.
Unions and industry groups have also made significant contributions to the Yes on Prop CC campaign. The Colorado chapter for the AFL-CIO gave $5,000; the Associated General Contractors of Colorado gave $15,000; and the Colorado Construction Industry Coalition gave $125,000.
Some of the largest contributions to the pro-Proposition CC committee have come from out of state groups.
Education Reform Now, a New York-based left-leaning think tank, has given $400,000. The Strategic Victory Fund, based in North Carolina, gave $500,0000, and the North Fund, based in Washington, D.C., contributed $517,000.
No on CC, the committee opposing the ballot measure, has received $194,622 and has spent $121,145 as of Oct. 23.
The Independence Institute, the libertarian think tank in Denver and the primary backer of the No on CC effort, contributed $48,680. The conservative advocacy group Colorado Rising Action contributed $12,000 and the pro-business non-profit Defend Colorado contributed $100,000.
Former Gov. Bill Owens also gave $500, while Denver businessman Ralph Nagel contributed $10,000.
The Washington, D.C.-based Americans for Prosperity, a conservative political advocacy group, has used$1,408,254 in non-monetary contributions for TV and radio ads and canvassing costs in opposition to Proposition CC. (The contribution was not made to the No on CC committee).
Proponents of the ballot measure argue that TABOR's spending cap has hamstrung state government's ability to fund things like education and transportation, and Proposition CC would be a step in the right direction.
Those opposed to the ballot measure argue it amounts to a tax increase and would result in more government growth, since Proposition CC would remove TABOR's spending cap.