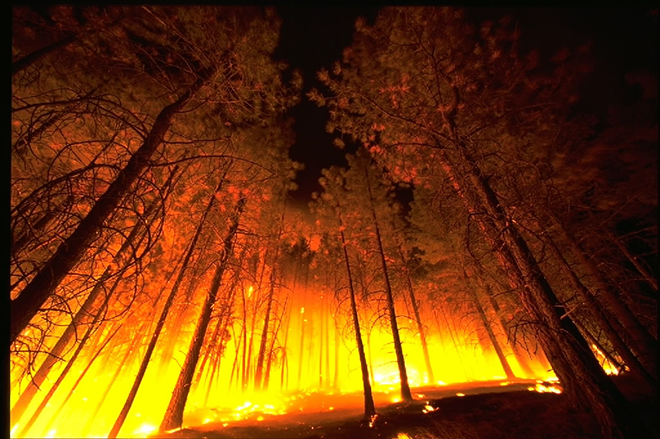 Published
Wednesday, January 31, 2018
A swath of south central will continue to see elevated fire risk Wednesday.
The National Weather Service has issued a red flag warning, set to start at 11:00 a.m., as wind gusts up to 30 miles per hour return to the area. Temperatures will be slightly cooler than Tuesday, but still reach the 60s, while humidity will be in the 10 to 15 percent range.
The warning will be in effect for Fremont, Custer, Huerfano and Pueblo counties. Western Las Animas as well as eastern Saguache, Alamosa and Costilla counties are also covered by the warning, which is expected to run until 5:00 p.m.
Drought conditions are impacting most of Colorado, including severe drought in parts of the area in Wednesday's warning.
A Red Flag Warning means that critical fire weather conditions are either occurring now or will shortly. A combination of strong winds, low relative humidity, and warm temperatures can contribute to extreme fire behavior.
Weather information updated throughout the day is available at http://KiowaCountyPress.net/weather