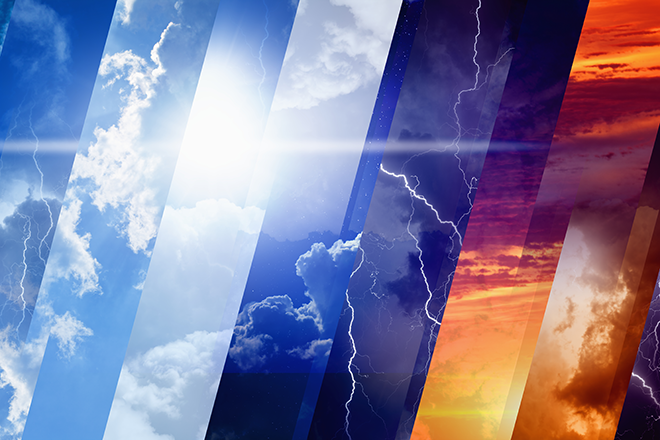 Published
Friday, February 17, 2017
By Chris Sorensen
Is it February or April? While the calendar shows one thing, temperatures at or above seasonal norms tell another story.

The forecast across Kiowa County for the coming weekend will be pleasantly warm, with daytime highs in the mid-60s under sunny skies, and overnight lows staying at or above the freezing mark.
Sunday becomes a bit unsettled, with morning winds out of the south in the 10 to 15 mile-per-hour range, increasing to 15 to 20 mph in the afternoon. Gusts to 30 mph are possible, and a slight chance of thunderstorms sets in after 11:00 a.m., continuing through 11:00 p.m. South winds will continue in the 10 to 20 mph range, shifting to the west after midnight.
For the week ahead, the pattern continues, with Monday's high staying in the mid-60s, then increasing to the low 70s Tuesday and Wednesday. The high is expected to fall back to the low 60s Thursday.
KiowaCountyPress.net now offers a free forecast update emailed to you each morning around 6:00 a.m. To begin receiving forecast updates, send an email to kiowacountypressweather+subscribe@googlegroups.com for quick signup process. Then, just reply to the message sent back to you to confirm your email address, and you're done! You'll start receiving the weather forecast the next morning. There's no cost, and you can unsubscribe any time.