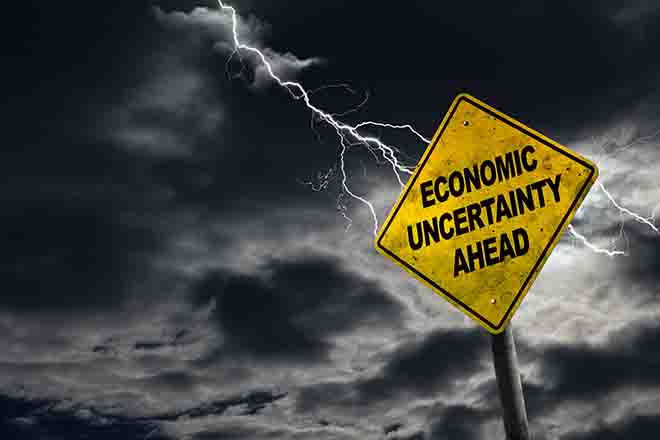 Published
Wednesday, June 22, 2022
(The Center Square) - Colorado's economy is facing persistent pressure from high inflation and tightening monetary policy, state economists said Tuesday.
Overall, economists warned that these risks could "dampen" Colorado's economic outlook if they are not contained appropriately.
The governor's Office of State Planning and Budget's (OSPB) forecast said the state's general fund revenue is expected to increase by $17.2 billion in fiscal year 2020-2021, a 20.3 percent increase from the previous fiscal year. It's also more than $1 billion higher than the forecast released in March thanks to higher state tax revenue, OSPB said.
But OSPB economists expect the state's economy to slow in the fourth quarter of 2022, dipping below the 1 percent annualized gross domestic product rate before returning to full strength in early 2024.
"Colorado's economy continues to recover faster and stronger and ahead of other states, as new good-paying jobs are added every week and Colorado's unemployment rate continues to plummet," Gov. Jared Polis said in a statement.
"Amidst this strong economic recovery, we remain laser focused on saving people money and cutting costs for Coloradans as Putin's war in Ukraine and pandemic-induced inflation lead to higher costs across the country and globe," he continued.
One issue that has impacted the state's economy is the unstable gas prices.
As of Thursday, the average price for a gallon of regular gasoline in Colorado is $4.92. This represents a climb of just 3 cents over the last week but is $1.61 more than it was at this time last year, according to data from the American Automobile Association.
Economists with the Legislative Council Staff, a nonpartisan arm of the General Assembly, said the rising gas prices have resulted in $2.6 billion more cash fund revenues for the state, a 16.3 percent increase from last year.
The economists also expect the cash fund levels to remain elevated over the next couple of fiscal years as severance tax collections continue to increase.
As a result, Colorado taxpayers can expect to see a greater tax refund this fall. Previously, taxpayers could expect to get $500 per filer, or $1,000 for joint filers. The OSPB forecast suggests that refund could increase to $750 for single filers and $1,500 for joint filers.
But the LCS economists also pointed out several risks to their forecast. High inflation, the pandemic, and the war in Ukraine are all mentioned as risks, but the economists went a step further to suggest that an economic recession could derail Colorado's economic progress.