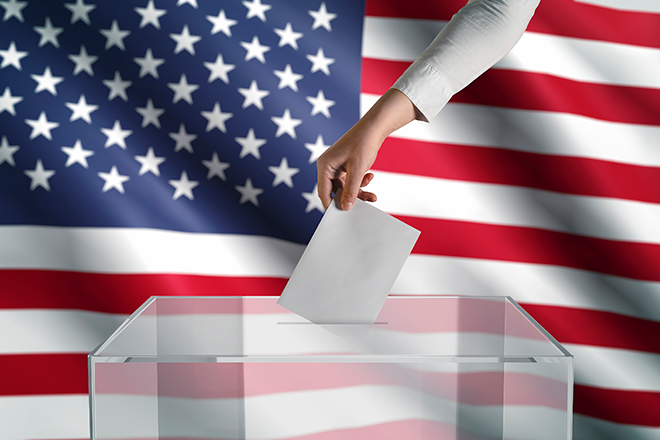 Published
Friday, August 30, 2019
By Derek Draplin | The Center Square
A referendum questioning Colorado's national popular vote law will be considered by voters in November 2020.
The Colorado Secretary of State's office said Thursday that the referendum collected enough valid signatures to make the general election ballot in 2020.
Proponents of the ballot initiative, Protect Colorado's Vote, collected a record 228,832 signatures that were submitted to the Secretary of State's office. The group needed to collect only 124,632 signature.
"After reviewing a 5% sample of the submitted signatures, the projected number of valid signatures is greater than 110 percent of the total number required," the Secretary of State's office said.
Critics of the national popular vote law question its constitutionality and say it would cede Colorado's votes to other states.
"We are grateful to our grassroots supporters who worked tirelessly to get the signatures we needed to make the ballot," said Rose Pugliese, a Mesa County commissioner backing the referendum effort. "This is a victory for all of us. We look forward to defeating the National Popular Vote."
A committee called Yes on National Popular Vote was registered with the Secretary of State's office in July.
"Our focus today is simple - to build the political organization required to win this campaign and bring our country one important step closer to having a popular vote for president," said Patrick Rosenstiel, president of the committee. "We're asking Colorado to vote YES on a popular vote for president, and ratify the excellent decision made by the governor and the legislature. A majority of Colorado voters want a national popular vote for president, and they will demand one next November."
Colorado Democrats passed Senate Bill 42 in the last legislative session, which was signed into law by Gov. Jared Polis.
The law adds Colorado to the national popular vote compact, which means the state's nine electoral college votes will be cast for the presidential candidate who wins the national popular vote and not necessarily the popular vote in the state.
The compact, however, only takes place when enough states join it to reach a combined 270 electoral votes, which is required to win a presidential election.