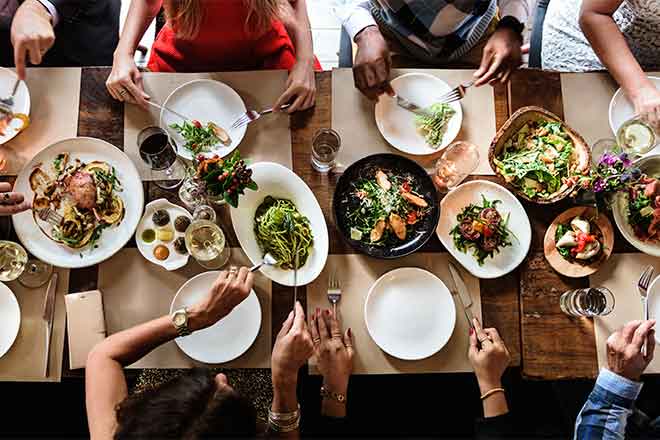 Published
Wednesday, August 11, 2021
(The Center Square) - Colorado's largest restaurant trade group says most of its members don't plan on instituting mask or vaccine requirements for customers.
The announcement comes after Denver restaurateur Frank Bonanno said that he will require all employees and customers to show proof of vaccination at his nine local restaurants, Denver Business Journal reported.
"As we've been saying for the past week or so, until that time when public health offices or local government mandate masks or vaccines, we expect Colorado restaurants to make their own informed decisions in the best interests of their employees and guests," Colorado Restaurant Association (CRA) President and CEO Sonia Riggs said in a statement.
"Safety is and always has been the restaurant industry's top priority, and we know restaurants will continue to operate under the highest of safety standards," she added.
According to a member survey CRA conducted between August 6 and August 9, more than 77% of restaurants said they have no existing mask or vaccination mandate for their customers.
Half of all restaurants surveyed said they have no current requirements for their employees to be vaccinated either.
Another 17% of restaurants said they would require unvaccinated customers to wear masks.
The survey also found only two restaurants of the 148 that participated in the survey said they would require guests to show proof of vaccination before allowing them to dine indoors.
On Monday evening, the city of Boulder suggested that residents over the age of two years old wear masks while indoors. This includes in restaurants, childcare facilities, and schools. However, the public health order is not mandatory.
"Should Colorado's public officials or health departments institute mask or vaccine mandates, we hope that they will clearly communicate with the restaurant industry to set restaurants up for success and carefully consider how such mandates will affect restaurants' operations," Riggs said.
"Putting the responsibility for verifying the vaccination status of customers would put restaurant teams back in the position they were in last year, when workers suffered at times terrifying backlash when enforcing masking rules," she continued.