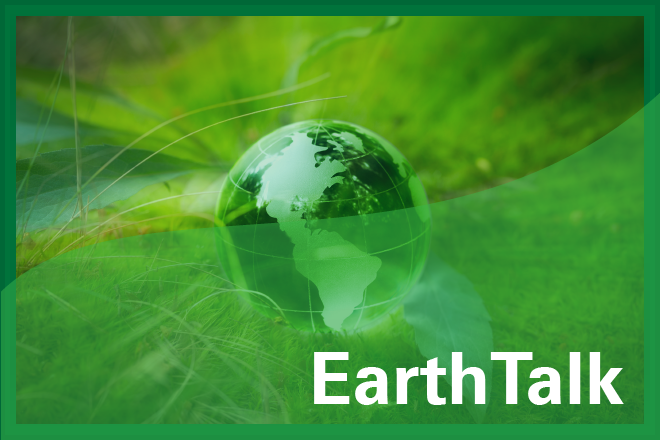 Published
Saturday, February 11, 2023
Dear EarthTalk:

Since when is the transition to electric vehicles an "environmental justice" issue?

P. Balducci, Troy, NY
The poorest members of our society are likely to benefit the least from a widespread transition to electric vehicles (EVs) for a few reasons. For starters, those with the least income are unlikely to be able to afford to purchase a new car, let alone a Tesla. As such, gas guzzling, internal combustion cars and trucks will likely persist well into the future--even if they are not the majority of vehicles on the road any longer--and their drivers will be paying a lot more for fuel (gas) than their EV-driving lane mates.
And lower income individuals who do pony up for an EV will also suffer disproportionately as even the electricity to recharge will be a much higher portion of their overall income than wealthier EV drivers. A January 2023 study from the University of Michigan found that "more than half of the lowest-income U.S. households (an estimated 8.3 million households) would continue to experience high transportation energy burdens, defined...as spending more than 4 percent of household income on filling the tank or charging up."
"EV ownership in the U.S. has thus far been dominated by households with higher incomes and education levels, leaving the most vulnerable populations behind," reports Joshua Newell, a co-author on the study and an urban geographer at the University of Michigan's Center for Sustainable Systems. "Policy interventions are needed to increase EV accessibility so that all Americans can benefit from the EV transition."
This problem has not gone unnoticed by some lawmakers and policymakers. One positive development is the federal government's re-upping of its policy offering up to $7,500 in tax rebates to those who purchase a qualifying new EV. Additionally, many states and localities offer their own financial and other incentives to help low-income individuals afford the transition to an EV. Check out the Database of State Incentives for Renewables & Efficiency (DESIRE), a free online resource from the North Carolina Clean Energy Technology Center at North Carolina State to find what incentives are available in your area. Other ways that some states and cities are trying to bridge the income disparity gap caused by the EV transition include car-sharing programs for low-income residents and education and job training opportunities in the EV industry.
Meanwhile, the cost of EVs continues to go down. U.S. car buyers can comparison-shop among more than a dozen EV models with sticker prices under $40k for the 2023 model year. And many governments and private organizations are actively engaged in research and development to make EVs more affordable and accessible to everyone. Since EVs are cheaper to own and operate than their gas guzzling counterparts, it's a shame that those least able to afford them bear a disproportionate burden, whether they upgrade or not.
CONTACTS